Every morning, the fine folks at Sports Radio Interviews sift through the a.m. drive-time chatter to bring you the best interviews with coaches, players, and personalities across the sports landscape. Today: Clark isn't planning a repeat of that 2009 loss.
Ryan Clark joined 93.7 The Fan in Pittsburgh to talk about whether or not he had doubts about his NFL career early on, whether or not he wants to be a coach when his NFL playing career is over, why he thinks his former coaches think he would make a good coach, and if he remembers the Steelers losing against the Browns in 2009.
Whether or not he had doubts about his NFL career early on:
"Yeah. You know I didn't get drafted, I wasn't a big, tall, fast safety and that's what the league was starting to lean to. Starting to get these guys that were super-talented. I understood that I guess my limitations from a numbers standpoint, I wasn't going to run a 4.3 forty, I was only 5-11, at the time only like 190 pounds so I understand the way they evaluate talent as far as that goes. It really wasn't leaning in my favor. My numbers were great so I figured I'd have a shot but after going undrafted and understanding the odds for an undrafted free agent to make the team I understood it wouldn't be long. I was actually working at LSU. Two years into my NFL career I was cut by the Giants and I worked in the Tiger Athletic Foundation which is like the fund raising department. It was actually a cool job. I basically just sat on my phone with all my friends who were in the NFL and talked about giving them money."
Whether or not he wants to be a coach when his career is over:
"What's crazy is he always talks about hiring me when I'm done which is the same thing that Coach Saban talked about when I finished at LSU and the same thing my school coach talked about when I graduated high school. It's just something, it seems like the people who have been put in my life as far as football goes feel like, I'm supposed to do when I'm done."
Why he thinks his former coaches think he would make a good coach:
"I think because I'm a cerebral football player. Not being the biggest, fastest, or strongest, that was the way I got by. Just play extremely hard and be in the right place. I'm also pretty good at communicating what I do know. Lots of people know stuff but can't communicate it to others in a way that they can understand it and implement it into what they're doing. I have that gift and I was blessed to have that talent. Coaching in the NFL is tough. Move around a lot, not a lot of stability, and I've said this many times in joking with a lot of people that I wanted to be the first black head coach at LSU. I think that would be a tremendous honor, it would be my alma mater, it's really important to me that the school does well and also be a part of history of that school would be awesome. There's just so much movement and things that go on with coaching. I always thought about high school because I'm family guy and just being able to be with my family constantly. Just something you think about and I've been so blessed to make more money than I ever thought I would and it's giving me options I didn't know I would have."
G/O Media may get a commission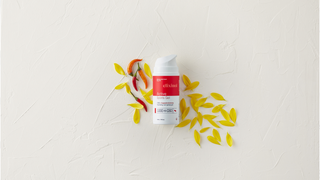 If he remembers losing against Cleveland in 2009:
"They threw a party. It was like a party. It was the most miserable game ever. Probably because we were losing too but I remember before the game walking on the field, Troy wasn't playing and he had on boots, tights, socks, sweatpants, and there was nothing you could do to warm up at all. It was absolutely miserable. Then the fact they beat us and it was like the Super Bowl, they were hugging, kissing, and it was absolutely miserable. It was no doubt the most frigid I've ever been."
This post, written by Chris Fedor, appears courtesy of Sports Radio Interviews. For the complete highlights of the interview, as well as audio, click here.
More from Sports Radio Interviews
• Mark Jackson is preaching defense to the Warriors, for some reason.
• Hue Jackson can't get the Raiders to stop taking penalties.
• Mark Sanchez doesn't have to lobby for job security.