It took a record-setting rookie from USC tearing out Penn State's beating heart on national television, but I think bowl games might be good again.
Sam Darnold, the Trojans' strong-jawed redshirt freshman quarterback, put together one of the best individual performances of the entire bowl season in last night's 52-49 victory over Penn State. Throwing for five touchdowns and contributing 473 yards of total offense—both Rose Bowl records—the freshman capped a bizarre year for the 10-3 Trojans, who, after a rough start, turned out to be pretty great.
Like a multitude of great bowl quarterback stories, Darnold's started on the bench. After backing up Cody Kessler for two years, redshirt junior Max Browne was in the captain's chair to start the season at quarterback. Interim-turned-full-time head coach Clay Helton was high on Browne all offseason, pumping his new QB as The Guy. Then USC had its teeth kicked in and ass filled by Nick Saban's loafers in a 52-6 season-opening loss to Alabama.
Browne was given the benefit of the doubt at the time—hey, it's the Tide defense, after all. He looked better against Utah State (a shitty Mountain West team), but struggled the following week, throwing for 191 yards and no scores in a road loss to Stanford. All the while, Helton's players were fighting with officials, stomping on opposing player's balls, and maybe, but most likely not punching him in the face.
Helton interchanged his quarterbacks through the first three games, giving Browne the majority of the snaps as the starter, but still consistently testing out Darnold in small spurts. While Browne sat in the driver's seat, the move seemed to indicate an indecisive coach, one with two available quarterbacks and no solid plan. Now, after nine straight wins and a record-breaking Rose Bowl performance from his young gunslinger, Helton looks a bit smarter than he did in Week 3.

G/O Media may get a commission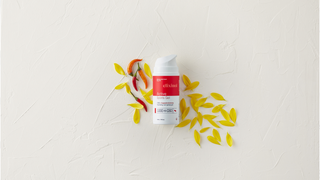 Darnold officially earned the nod in a Week 4 loss to Utah. The rookie looked plenty capable in his first start, rushing for one touchdown and completing 69.2 percent of his passes for 253 yards and no scores or turnovers—his effort was snuffed out when the Utes put together a masterful 93-yard drive to score the go-ahead touchdown. The setback dropped USC to 1-3 on the season; buzzards could be heard licking their beaks above Helton's office.
Then came the nine-game winning streak. Darnold tore through his first four conference opponents to the tune of 16 scores to two interceptions, as the Trojans finally started to hit their stride on offense. After the Utah loss, USC won its following seven Pac-12 games by an average margin of 20 points. Over the course of his regular season tenure, Darnold put in a pair of five-score games, threw for at least 230 yards in every game he played, and maintained a 67.3 completion percentage. The rookie led the Trojans to a 26-13 road win against then-No. 4 Washington's vaunted defense and helped USC close the year with beatdowns of UCLA and Notre Dame.
Even with his regular-season accomplishments in mind, his night in the Rose Bowl, specifically his fourth quarter, seemed a more fitting performance for a decorated senior than a 19-year old playing his first season of college ball.
The game itself was great—Darnold threw three first-half scores to lead USC to a 27-21 halftime lead, which would have been great and all were Penn State not in the midst of reeling off seven touchdowns on seven consecutive drives, a death sentence for all but a handful of teams, even in college football.
Having scored three straight times before entering halftime down 27-21, the Nittany Lions kept rolling after the break, claiming a 49-35 lead with 1:55 left in the third quarter on a Trace McSorely touchdown strike. (McSorely, by the way, was excellent for most of the game, but the usually consistent sophomore tossed three picks—he threw five the entire regular season.) By that time, USC was down leading tackler Cam Smith, who was ejected for targeting after nailing McSorely; 12 seconds later, it lost return man and standout defensive back Adoree Jackson to a twisted knee.
Down two scores with 12:36 left on the scoreboard and in the game, Darnold went to work. After a Penn State punt gave USC the ball at its own 17-yard line, the Trojans quarterback accounted for 68 of the next 83 yards, completing a pair of 20-plus yard passes, one to Deontay Burnett and one to JuJu Smith-Schuster, before running back Ronald Jones II punched it in from three yards out to close the gap to 49-42 with 8:15 remaining. After the two teams traded punts for the first time all game, standout Nittany Lion running back Saquon Barkley was sent backwards on third down, giving the ball back to Darnold on his own 20-yard line with 1:50 remaining. The rookie only needed 30 seconds.
Darnold hit Smith-Schuster and Daniel Imatorbhebhe with consecutive first-down throws to push the Trojans to their 43-yard line. Penn State did the heavy lifting for the next 30 yards with a pair of pass interference penalties, setting up Darnold at the 27-yard line with 1:27 left to play. On first down, Darnold took the snap, saw the hole in the deep middle of the Penn State zone, hit them with that pump fake, and dropped in a beauty to a streaking Burnett. He finished the fourth quarter having completed a perfect 10-of-10 for 135 yards and a touchdown.
On his final shot to come out the hero, McSorely threw his third interception of the game, with USC's Leon McQuay III taking the ball back to Penn State's 33-yard line. One Jones II run later, kicker Matt Boermeester sealed the win, splitting the uprights with a 46-yard score.
Darnold concluded the game with a line of 33-of-55 for 453 yards, five touchdowns, one interception and 20 rushing yards; Helton finished a happy man focused more on his four remaining contract years than a buyout; and USC ended its season with no quarterback controversy in sight for 2017. I know, it's not great for business, but at least Penn State lost.