It's been a good week for Sixers fans. The team used just one first-rounder from its draft-pick surplus to move up to the No. 1 spot in the NBA Draft, where it will take Markelle Fultz. That gives the team a young corps of Fultz, Ben Simmons, Dario Šarić, and, of course, Joel Embiid. No one really knows if these guys will be able to stay healthy and/or be any good. But it's June, so who cares? Sixers fans are celebrating like it's 1983.
Today, former Philadelphia Inquirer columnist John Gonzalez has a story at The Ringer about the Processors, the cult-like supporters of former Sixers GM Sam Hinkie led by Rights to Ricky Sanchez podcast hosts Spike Eskin and Mike Levin. That segment of Sixers fans spent most of Monday gloating over the perceived success of Hinkie's plan and derisively tweeting sportswriters' old anti-Hinkie takes.
(Eskin is also program director of 94 WIP, one of Philly's sports talk radio stations, so in essence he is both creating the bad takes and then knocking them down. That plan is so great I almost want to become a Hinkie-like stan for Spike.)
Gonzalez's article opens with a story about Hinkie when he was in his first season as Sixers GM. It was the winter of 2013-14, the second-snowiest in recorded history. But Sam Hinkie, new to the Philadelphia area, had outsmarted the snow:
We talked about the snow and ice too. There was so much of it. I bitched about all the shoveling. I hate shoveling. I wondered if he hated it too. And there, for the first time but not the last, Hinkie revealed his delightful Hinkie-ness. He said he did not hate shoveling — because he had not done any. At all. He just let his driveway disappear under all that snow and ice. I wondered how that could possibly be. He said he had a plan. He said he would wait it out. Spring would come eventually.
G/O Media may get a commission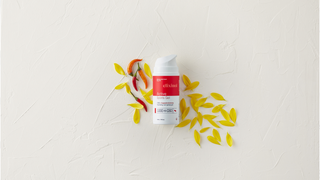 Because Philadelphia has a dearth of actual celebrities, we actually know where Sam Hinkie lived when he was GM of the Sixers. He listed 1346 Wooded Way in Bryn Mawr for sale earlier this year. The house, which he bought in 2014 for $2.66 million, is currently on the market for $3.1 million. It's gorgeous. Hinkie has nice taste. And, if you look at the image up top, it has a huge driveway.
Of course Hinkie could've been joking, or even lying for some reason, to Gonzalez. It does seem odd he could go a whole winter without shoveling and still, you know, leave his house. There aren't any sidewalks on Hinkie's old street—which is technically in Lower Merion Township—so he wouldn't have had to shovel anything for pedestrians. But where did he park? Wasn't this inconvenient for any guests or family members who visited his house? How was his wife OK with this?
But on its face, here is the story: Sam Hinkie, a literal millionaire with a $3.1 million dollar house, was too cheap to hire someone to clear his driveway. This is being presented as proof of his outside-the-box thinking. A reminiscent idiosyncratic story about former Colts GM Ryan Grigson and his selection of coffee mugs was once given the lede as proof of his genius. No one thinks Grigson is a genius anymore. The legend of Sam Hinkie, however, will apparently live forever.