One of the especially nasty side effects of the current state of the country is that basic morality is being read as political action. Dexter Fowler can't even say it's "unfortunate" if his Iranian-American wife can't see her family without bringing on an avalanche of ugly, bigoted responses. And now A's reliever Sean Doolittle has been thrust into the political arena simply for being a decent human being.
Back in November, 2015, Doolittle and his now-fiancée, Eireann Dolan, hosted a Thanksgiving dinner for recently resettled Syrian families in Chicago.
Now that President Donald Trump has attempted to ban refugees from seven Muslim-majority countries, including Syria, Doolittle is being asked to comment on his political beliefs and this country's treatment of refugees. To his credit, he's not shying away from the questions.
"We just felt it was a way we could welcome them to America, to let them know there are people who are glad they're here," Doolittle told the Los Angeles Times recently. "Never in a million years did we think that, a year and a half later, this would still be a hot-button issue."
G/O Media may get a commission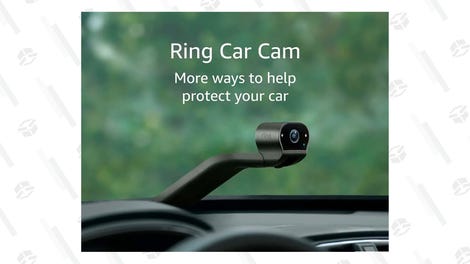 Doolittle told the New York Times last year that he was a lifelong Republican who, at the time, "found no current presidential candidate to be inspiring." Now a registered independent, the 30-year-old A's reliever says even in the "right-leaning" clubhouses of MLB, he hasn't faced any criticism from coaches or teammates for being so outspoken about support for Syrian refugees. But, naturally, comment sections and social media have not been as kind.

On the matter of Trump's recent travel ban in particular, Doolittle had this to say to the Los Angeles Times:
I've always thought that all boats rise with the tide. Refugees aren't stealing a slice of the pie from Americans. But if we include them, we can make the pie that much bigger, thus ensuring more opportunities for everyone.

[...]

These are people fleeing civil wars, violence and oppression that we can't even begin to relate to. I think people think refugees just kind of decide to come over. They might not realize it takes 18-24 months while they wait in a refugee camp. They go through more than 20 background checks and meetings with immigration officers. They are being vetted.

They come here, and they want to contribute to society. They're so grateful to be out of a war zone or whatever they were running from in their country that they get jobs, their kids go to our schools, they're paying taxes, and in a lot of cases, they join our military.
Doolittle and Dolan have stayed in contact with the families that attended the Thanksgiving dinner and continue to be involved with the Chicago-based Syrian Community Network.
They're also involved with other causes. They bought up unused tickets for an A's Pride Night to donate to a a local LGBTQ youth community center and have worked with a couple different charities to benefit military veterans. Because compassion, as Dolan says, is not "a zero-sum game."