I was as riveted/disturbed as most of you were by the real-time temper tantrums of former ESPN football analyst Sean Salisbury and the ensuing potential legal ramifications of such an event. It's new territory for everyone. But Sean insisted.
Last night about 11 p.m. EST, Salisbury went back to his iPhone to pump out a few more bewildering emails, with the same whiplash emotion he'd been showing the past two days. He says, after last night's blast, that he's finally done. I'm as curious as everyone else as to whether there's a lawsuit and tell-all book forthcoming but we'll all have to wait to get that answer.
Gawker's yet to be contacted by any attorney at this point, and if that does happen, we'll deal with it then. Based on the scatter-shot lunacy of some of the emails, I'm still unsure as to whether the vicious attorney and agent are actually real people or a sock puppet and an empty beer bottle vacationing with him and his iPhone at the beach. I'm sure we'll find out soon enough.
For now, I'll say this: It's been an extraordinary couple of days watching this unfold and there's absolutely a part of me that feels empathy for the man. Yet, as in most of these instances of nagging discomfort, it's tough to put things back in the bottle and, as I said in the intro, he requested these final email exchanges be printed as part of his ongoing effort to restore his reputation and save his career. He's a good analyst and should be given another chance at some point to prove that. First, I think he has to get out of his own way if he's to have the career revitalization he desperately seeks.
G/O Media may get a commission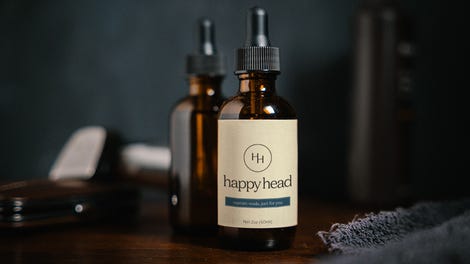 Anyway, back to the iPhone(s):
From Sean Salisbury wrote:
Remember u were told other than todays book name email as well as this email were off record as u also stated so u will be accountable
Sent from my iPhone

From me:
Uh no. Not how it works. Emails are on record. Always
Sent from my iPhone

From Sean Salisbury:
I'm shocked you know the laws of fair journalism. Lol
Sent from my iPhone
From Sean Salisbury:

Thx keep em coming
Sent from my iPhone

From Sean Salisbury:
I don't know if my last email. Just to remind today was off record as we both stated. As I knew u would do u made it seem today on ur site as if u were getting emails and not asking to talk to me. You always think ur getting last laugh. These r off record. Not that it's a big deal but I do have ur off record email. So when u need an email for the record u may ask so none of these r for ur website this is our talk today. I emailed lawyer just so he knows thx
Sent from my iPhone
From me:
No, I said phone conversation would be off record. Email conversations are on record. Always. I'll add in my email conversations tomorrow in a follow- up post to clarify the spots where we were conversing but whatever. What is done is done. I gave you plenty of opportunities yo go off record via phone
Sent from my iPhone
From Sean Salisbury:
Nevermind my lawyer just emailed and said keep them on record he is right. Ur doing exactly what we need so thank you. I need the message out. Agent is right
Sent from my iPhone
From Sean Salisbury:

Don't want off record want it all on record. I am very grateful I finally got mine out there and the hurt u guys have caused. And I wanted it all on record that's an easy way to get message out there the true way. You will not hear from me again I did what I needed to do now the lawyers take over so thank you for getting todays out there as well and I didn't even have to talk on phone. Take care and good luck.
Sent from my iPhone
You too, Sean.