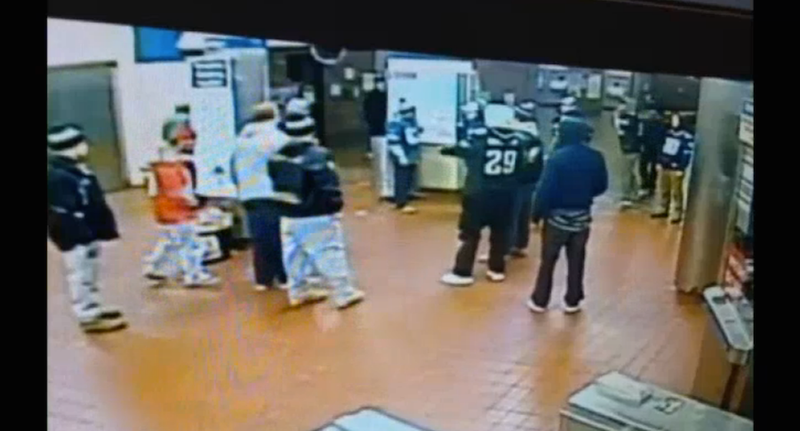 SEPTA police released this video Wednesday, which shows the scene before a Giants fan was knocked out at 69th Street Terminal after Monday's Giants-Eagles game.
The footage shows the Giants fan, who's been identified as Anthony Righter, yelling at a group of Eagles fans. Eventually, a woman guides Righter away from the crowd, and most of them keep walking. The video then cuts to an alternate angle of the original footage, where one Eagles fan knocks out Righter.
Police are still trying to identify the Eagles fan who threw the punches. Via NBC Philadelphia:

"There was a lot going on there for four minutes," SEPTA Police Chief Tom Nestel III said. "There are two sides to every story and it would be a smart move on the person who punched to come in and tell his side before we get the victim and hear his side."
H/t to Adam

---
Contact the author at samer@deadspin.com.