Shaq's been pretty bad on Inside the NBA. He's playing the Barkley role at a sub-Barkley level, and Barkley's right over there, anyway. Thankfully, Shaq knows it, he tells Vibe.
I'm at a low C. I'm learning and will only get better. I just want to keep people entertained. I don't want to be talking with the big vocabulary and all that bullshit. I'm short and to the point. I'm very educated and can give you somewhat of a vocabulary, but I don't get to the philosophical side.
The Big Aristotle also holds court on Steve Nash:
VIBE: Some sportswriters think you underachieved because you only won one MVP.

Shaq: Steve Nash is my boy, but I don't see how the fuck he got it twice. I was taught never to complain because you can't beat the system. People know who the real dominant guy was. But Steve Nash, I don't want to say it because you might print it and it might cause problems. I don't believe he beat me out twice.
And we learn about the testicular situation on the 2002 Kings, despite minor historical inaccuracies:
VIBE: The trash talk against Sacramento worked. Peja Stojakovic and Doug Christie missed open threes down the stretch.

Shaq: They were shook. Pressure busts pipes. Most of those guys were playing because of C-Webb's balls. C-Webb had balls and White Chocolate [Jason Williams] had balls. [Writer's Note: Williams was traded from Sacramento before the 2001–02 season, and didn't play in that series.] Divac ain't got no balls. Doug Christie damn sure ain't got no balls. I would look at them during the national anthem. I could see in their eyes if they were scared. I would see Doug Christie looking and doing the thing [flashing hand signals] to his wife. I would make eye contact with Divac, and he looked down. And I was like, "Okay, I got him." C-Webb would try to look hard, but it didn't work because his other puppies didn't play well.
G/O Media may get a commission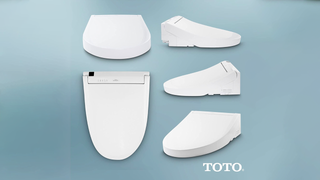 44% off
Toto Washlet Electronic Bidet Toilet Seat
V Exclusive! Shaquille O'Neal Addresses His Legacy, Pat Riley, Rapping and a Certain Two-Guard (PT.1) [Vibe]