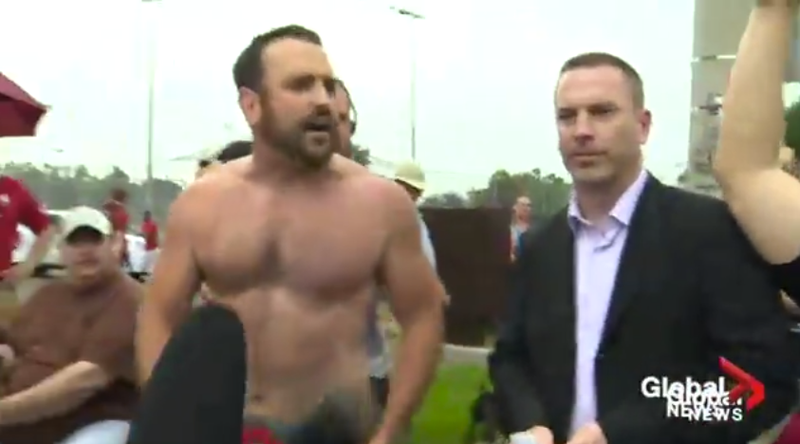 While Toronto mayor Rob Ford was out walking in a Canada Day parade in East York, a shirtless jogger came up to his crowd and called out Ford's bullshit to his face.
East York resident Joe Killaron dressed down Ford—without resorting to obscenities—asking the mayor why he hasn't answered "one of the million questions people have for you." (When Ford returned from two months of rehab Monday, he held an invite-only press conference and took no questions.)
Killaron also called Ford a "corrupt, lying, racist homophobe." Ford didn't react, and was eventually moved in another direction by his posse.
The shirtless jogging hero said he has no party affiliation, using his lack of shirt as evidence that the confrontation wasn't planned. "I'm just out here for a jog," Killaron said. "This guy here, he's a joke."