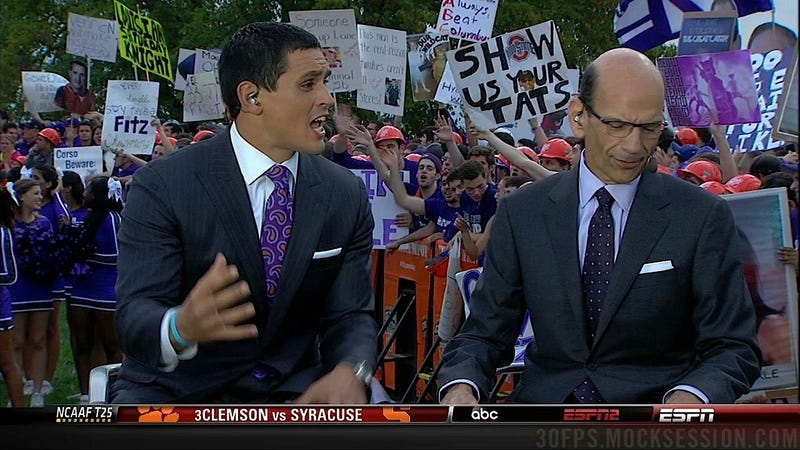 The nerds near Chicago are hosting Ohio State tonight and also ESPN's College Gameday this morning. Be sure to grab your dictionary and the, uh, the-other-one-with-the-different-words-that mean-the-same-thing-ary. You'll need them both to get most of these signs.
As always, click expand to get all the pop-culture and Jim Tressel references.
I before E, except after "Herbstr"
Mr. Feeney is our based god?
"Kanye named his baby after us"
What if the school played you? Ever think of that with all your books and classes???
Thanks Obama!
LOLTrojans
A Tecmo sign is a fun sign
LeBurned James
"Urban Meyer is a snitch"
"Urban Is My Eskimo Brother"
The Lynn Hoppes of college football?
"...the crunch slamchest, which is fucking amazing..."
Ominous Fowler
Fitzka def. Ditka
SEC math
Is that an excessive amount of Shake Weights? It seems like an excessive amount of Shake Weights.