If these playoffs will be remembered for anything, it'll be for players squirting each other with water bottles and spearing each other in the nuts. Last night's Game 6 between the Rangers and Penguins had one of each, both focusing on a frustrated, frustrating Sidney Crosby.
The Rangers took the game 3-1 to set up the decider on Tuesday in Pittsburgh, and it's little exaggeration to say that Game 7 and this series comes down to Crosby. He has been the best player on the ice much of the time, despite finding the net only once. Against the Rangers, the Penguins are 2-0 when Crosby records a point, 1-3 when he does not. They are 3-1 when Crosby's line makes it onto the scoresheet, 0-2 when they do not. With the series so close, in terms of both talent and results, he is the difference-maker.
He found himself in the middle of the action last night, recording just one shot on goal, but setting off a scrum at the end of the second period by violently wresting his stick from Dominic Moore, taking a shot at Moore's gonads for good measure (Gif by Xtraframes):
"What did you see that I might have done?" Crosby deadpanned when asked about the spear.
Moore went after Crosby, who skated away with a shit-eating grin, Chris Kunitz went after Moore, and it ended with a big dogpile as time expired. That's when Henrik Lundqvist, skating back to his bench, gave the prone Crosby a little spritz (Gif from The Pens Blog):
G/O Media may get a commission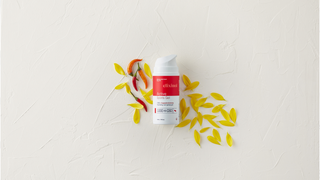 Lundqvist played dumb, too: "I always squirt it when I go off the ice."
After the game, the talk was about Crosby. Rob Scuderi offered up the obvious: Crosby's frustrated. Frustrated with not scoring, sure, but likely also frustrated with repeated high checks throughout the series, most of them from Marc Staal, all of them uncalled. So that results in the spear and a maybe-slew-foot on Dan Girardi and some late whacks at Henrik Lundqvist after the whistle. This stuff has value: If you can't win Game 6, you prime opponents to take dumb penalties in Game 7.
And if the Pens can't take Game 7, when Evgeni Malkin will likely be moved off Crosby's line? Wholesale changes, it appears, with the coach's and the GM's jobs very much in jeopardy. This isn't all or even mostly on Crosby, of course, but these are the expectations and the pressures that come with being the best player in the world. When his team wins, it's usually because of something he did. And when his team loses, risking a major choke in the conference semis? Fair or not, the focus is naturally going to be on what he wasn't able to do.