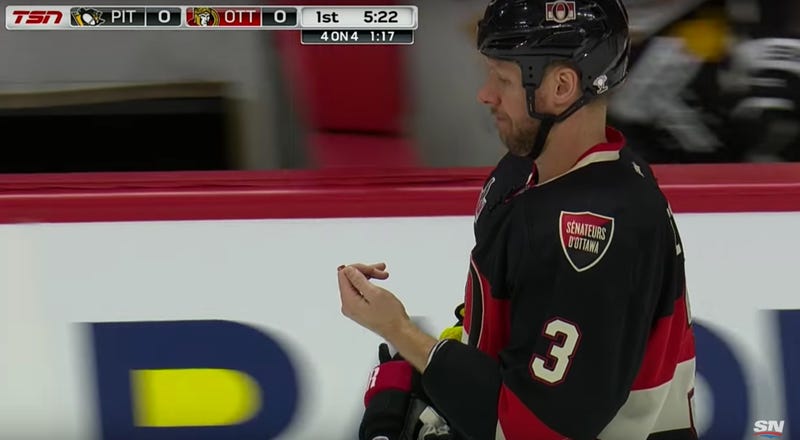 Marc Methot came into tonight's game against the Penguins with 10 fingers. He left with approximately 9.8 after Sidney Crosby slashed at him in the first period.

Crosby didn't draw any sort of penalty from officials, and Methot missed the rest of the game. Senators coach Guy Boucher offered a blunt assessment of Methot's health, saying, "His finger is destroyed. It's shattered and he's out for weeks."
No body part is safe from Crosby's fury, apparently.