Crosby sat out last night after suffering a concussion from a hit in Wednesday's game. Bad news for the Penguins, but it could be worse news if rumors are true, and he was injured on Sunday, and played with a concussion.
During the Winter Classic, Crosby took a blindside hit from Dave Steckel:

He certainly looked dazed, and the "armchair neurologists," using HBO footage aired Wednesday night, were quick to diagnose a concussion. But, hours before that 24/7 aired, Crosby played in the Penguins game against Tampa Bay, where he took this hit from Victor Hedman:

Crosby sat out last night's game in Montreal with "mild" concussion symptoms. The company line is the concussion was caused by the Hedman hit. But with that Steckel shoulder, conspiracy theories abounded. Sportsnet's John Shannon and TSN's Darren Dreger were probably the first to put the notion out there publicly, that Crosby was concussed on Sunday, and played with it Wednesday.
Right now, the only person who knows for sure what happened is the man whose brain bounced off the inside of his skull. But let's consider the possibilities.
1) Crosby was shaken by Steckel's hit, but only concussed Wednesday. The Penguins are telling the truth. This is wholly plausible, but no fun.
2) Crosby was concussed Sunday, but kept it from the team. He's a tough kid and it's believable that he'd want to play every game. But how realistic is it that he was able to hide his symptoms, when Pens coach Dan Bylsma said Crosby met with team doctors? Philadelphia's Ian Laperriere kept his concussion symptoms a secret for an entire offseason, even getting on the ice in preseason before it became too much.
3) The Penguins knew Crosby had a minor concussion, and let him play on Wednesday anyway. We can't see why on earth they would put their meal ticket at risk like that, unless it truly was so minor it wasn't affecting him until Hedman's hit made things much worse. But the speculation's naturally focusing on this possibility, as it looks the worst for the NHL, which has made so much of hits to the head and player safety, while mostly escaping the concussion criticisms directed at the NFL.
G/O Media may get a commission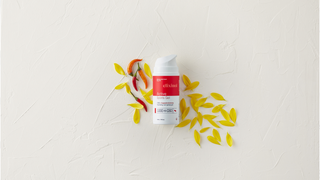 Expect the league to look into this, because it's one thing when nobodies like Laperriere see their careers ended by poor handling of concussions, but it's another thing entirely when Sidney Crosby misses a game.
Timing of Sidney Crosby's concussion puts heat on Penguins [Puck Daddy]
Sidney Crosby out a week with mild concussion [ProHockey Talk]
Wake-Up Call: Penguins dance around cause of Sidney Crosby's concussion [Vancouver Sun]