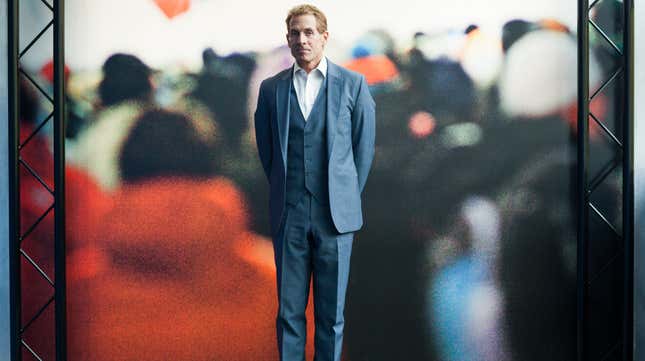 In the immediate aftermath of Buffalo Bills safety Damar Hamlin suffering a horrific injury that caused an ambulance to be driven to midfield of Paycor Stadium in Cincinnati, Skip Bayless decided it was time to make it about himself. The FS1 talk show host thought it was best on a tweet that included "This late in the season, a game of this magnitude is crucial to the regular-season outcome." And it was barely a half-hour after Hamlin collapsed on the field. And a half-hour before the NFL officially suspended play for the evening.

Skip & Skip: Condescending
Bayless has had tons of horrible, tone-deaf takes over the years, not to mention lots of outlandish comments, including a recent one where co-host Shannon Sharpe showed great restraint by not jumping across the table and smacking him. This might be among the worst with someone's life literally hanging in the balance. The latest update from the NFL said the 24-year-old Hamlin was in critical condition. A Cincinnati news anchor said Hamlin was intubated at the hospital.

Compare Bayless' approach with ESPN's trio of Suzy Kolber, Booger McFarland, and Adam Schefter. They stayed away from speculation and over-analyzing the angle of Hamlin's impact on the turf. Kolber, who was anchoring the impromptu studio coverage empathized with the Bills and stated the only correct take on this situation with football not being important until we all know Hamlin's condition. McFarland, who played nine seasons in the NFL, gave great perspective from a former player. He detailed the emotions of someone who's participated in the trenches perfectly. Schefter hasn't been perfect at times with his tweets, but he handled himself well when it truly mattered. And Bayless couldn't even have that level of human decency.

Of course, after the blowback, he tried to walk it back:
Death, taxes, and Skip Bayless with a tasteless tweet.