This is AJ Daulerio's final Cultural Oddsmaker for Deadspin. Email him to let him know what you think.
Congratulations to Isiah Thomas, Deadspin Sports Human of the Year. Too bad for Kige, who once again fell just a few clicks short of history. Now, he's relegated back to the moronic tedium of Speak-and-Spell YouTube sports reporting. He shouldn't drown his sorrows in Strawberry Quick for too long though, as some major media corporation will surely throw a six-figure contract at him very soon. Didn't you hear? Online sports personalities are hot properties. Everybody wants one. They're like the new Beanie Babies. But it takes a lot more than that to be Sports Human of the Year. Judging by the first two victors, it takes a supreme lack of self-awareness. Kige, for better or for worse, has entirely too much of that.
So this is actually the topic of this week's final Cultural Oddsmaker: Who will be the next Sports Human of the Year?
Humanity has been a cornerstone of this site since its inception. It's what helps the modern day fan build a stronger connection to the athletes have been our country's valiant robot warriors. It's so effortless for them that it's demoralizing to be in their presence. That's why it's so great when they get drunk. Or grab a tit in public. It's in these moments that we see little glimpses that they do indeed breathe the same air we do; they have the same faults, or startling lack of judgment. Sometimes it's drugs. Sometimes it's women. Sometimes it's hubris. Sometimes it's not being properly trained in machete self-defense techniques.
Along those same lines, we also live in an era where sports "personalities" are also just as vital to our fandom. And thanks to ESPN, the smarty-pants crew with their sharp ties and pop culture shout-outs are what is supposed to make our sports fandom more relevant — more now. We are all Judd Apatow sycophants and Coors Light commercials. Maybe we are? Maybe they're right.
G/O Media may get a commission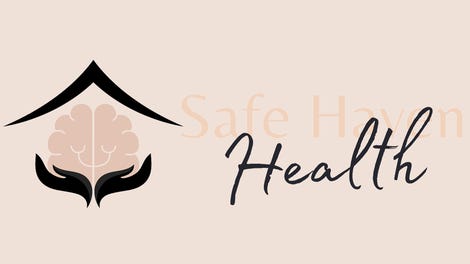 Addiction counseling
Safe Haven Health
With that in mind, let's move along to this week's email. This wasn't actually sent to me, but to the floppy-haired Royal We from a prominent ESPN Sports Center host who's unfortunately been on the ass-end of many a joke here on Deadspin. It's not because he's a bad guy— it's because like many a Sports Center anchor at ESPN he's larger than life. He's also very kind to most of the people he's corresponded with on many occasions. But for the sake of bridge-burning, it's time to share this email that was sent to Deadspin on Feb. 1, 2007, during the apex of Super Bowl madness.
When Scott Van Pelt puts you on notice, you best better listen:
From: Van Pelt, Scott
To: Royal We
Subject: Man...
Scott Van Pelt wrote:
Your site is consistently funny and smart and this just seems so....weak.

Grown men in South Beach "hollering at the ladies" and your guy is like ...what...the fun police?
From: The Royal We
Sent: Thursday, February 01, 2007 4:24 PM
To: Van Pelt, Scott
Subject: Re: Man...
Oh, AJ ... I thought you were talking about the site. AJ just does his thing ... I never know what he's up to. But yeah: I think he's had enough hanging with ESPN people now; I think he just wanted to get his picture with Salisbury.
Subject: RE: Man...
Date: Thu, 1 Feb 2007 16:29:22 -0500
From: Van Pelt, Scott
To: Royal We
I think the ESPN people have had enough of him. You f*ck with people enough and eventually someone big, drunk guy acts like a big, drunk guy and knocks the moustache off your face.

THAT would be some fodder.

Yeah. It would. Another time, another place for everything.
So this week, I'm shutting off the lights, breaking out the Journey and placing odds on who the potential nominees for Sports Human of the Year 2008 will be.
Let's adieu.
Joselio Hanson's Penis: 8/1
The odds are long but ... anyway. Joselio might get a bump in playing time next year thanks to an aging Eagles secondary, which will obviously offer many more opportunities for his cock to steal the limelight. Besides come in on nickel defenses, what else could Joselio's penis do in 2008? Rope cattle? Perhaps it'll parry with a college fencing team? Jump-start car batteries? The opportunities for it to shine on a regular basis are endless. And like the last two winners, it shares the characteristics of both a black man and a horse.
Todd Sauerbrun: 1/1
Todd may not get another shot to actually play in the NFL again after his latest bout of "personal issues," but it'd be a damn shame. Who wouldn't want the NFL equivalent of "Shakes the Clown" on their team? Seriously, Sauerbrun's a man who just hates his life and probably hates kicking footballs, but knows that he has to do it because he can't do anything else with his life. He'd be the perfect subject for a reality TV show. This guy would make "Shooting Sizemore" and "Breaking Bonaduce" look like The Wiggles. First we'll find Todd in mini-camp, possibly saying some off-handed remark to another player that causes a near riot. Soon after, we'll see him at a bar doing Goldschlager shots out of his own jockstrap. At the end of the night, he'll be passed out in a bathroom stall with one hand in the toilet bowl, one in his pants, and wearing a catcher's mask. But will he make the team???
Kelly Tilghman: 3/1
You know, I don't understand what was so offensive about what this poor girl said. They're just coming down hard on her because she's a pretty white girl and, God forbid, you talk about Tiger that way. Well, after she serves her two week suspension, don't be surprised if we see her everywhere next year: you know, Prussian Blue concerts, Fuzzy Zoeller's barbecue, shaving her head (like Britney!), or buying her own shotgun for the upcoming race war.
Kosuke Fukudome: 2/1
Hyaku! This Japanese sensation is poised to take Chicago by storm (sorry, Arashi) and with a name like that, how can he not endear himself to millions? The only problem is those miserable Cubs fans could sour him on baseball and leave him with an unpleasant experience here in the U.S. However, Fukudome brushes off their bitterness and baseball altogether because he's found love in the U.S. with fellow former Japanese player Kazuhito Tadano. At first he'll be shunned by his country — and the Cubs — but once they realize their love is true (like young butterfly), he'll become the most fascinating sports figure of the year. Sorry, make that "human" of the year.
Thanks for reading. We shall see each other real soon.
Enjoy this photo of Andy Reid's kids. I wonder how they got so fucked up?