Heading into the Copa América Centenario, Jürgen Klinsmann placed the U.S.'s target on a spot in the semifinals. This sounded like a textbook managerial oversell. It was hard to imagine how the USMNT, in a tournament (of trumped-up importance or not) with teams like Argentina and Brazil and Colombia and Chile and Uruguay and Mexico, could realistically expect to count itself as one of the final four teams standing. No, we figured how the U.S. played would be more important than how far they got, especially in light of the tough group draw. But now we've somehow won the group and earned an extremely, tantalizingly winnable quarterfinal matchup. And it feels really weird.
Months before the tournament even began, we here at Deadspin were trying to gin ourselves up about our chances of overcoming what was very nearly the worst possible group draw. "Shut Up, We Can Do This" was our headline then, underscoring that most USMNT fans' first impulse after seeing our group opponents was toward pessimism, but that it was soon after tempered by that famous American bluster and confidence.
You won't get better if you're afraid to play the best, and you won't know if you're better until you can beat them, so bring on the challenge, we figured. Only even then, our "great hope" for a successful American performance was for a narrowly eked out second-place group finish behind Colombia, followed by what would most likely be a comprehensive trouncing at the hands of Brazil in the first round of the knockout stage.
The actual tournament has played out very differently. The U.S. have played pretty poorly, pretty well, and pretty much as a mediocrity at various times during what has as a whole been a fairly promising Copa showing. The back line, long the U.S.'s achilles heel during Klinsmann's tenure, has looked more than solid—at least when DeAndre Yedlin isn't losing his mind. The midfield has looked as competent and cohesive and complementary as ever—at least when Bradley isn't giving away balls in bad positions. The attack ... well, the team did score a bunch of times against Costa Rica, so that's good. And the decision to move Bobby Wood back to his natural position in the middle instead of out on the wing has improved the fluidity of the forward line. All of that, coupled with the existence of an actual bench with guys like Darlington Nagbe and Christian Pulisic able to come in and change games, means USMNT fans should be pretty happy about where the team is and where it can go from here.
More important than the Americans' play so far is where the results have taken them. A couple of hours after the U.S. sealed their spot in the quarterfinals on Saturday with the all-important win against Paraguay, probably right around the time Klinsmann and his staff were firing up tape of Brazil, whom everyone expected would be their next opponents, Costa Rica did us a huge favor by beating Colombia. With that result, the USMNT managed to win Group A and thus would face the Group B runners-up, which almost certainly would not be Brazil.
G/O Media may get a commission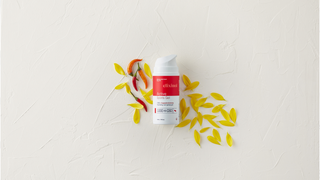 On Sunday, Ecuador beat Haiti and Brazil sucked their way/got screwed into a stunning loss against Peru, locking the U.S. into a quarterfinal matchup against Ecuador. Ecuador are a good team, to be certain, but they're nowhere near as talented as Brazil. What once looked like a tournament American fans could be pleased with as long as we avoided falling on our face has instead turned into one that we have a legitimate shot to go very deep into, and—gasping, clenching eyes, and twisting fingers into knots—maybe possibly might could win. Maybe.
It was a funny thing, learning of the ostensibly good news that the U.S. had avoided Brazil and would face Ecuador in the next round. In the urge to see the U.S. national team continue to scale the international soccer mountain, I and I'm sure other fans wanted this Copa to be able to stand for another step up in what has been and will continue to be a long journey to the top.
The group stage was good, but to end the tournament on a high would be another strong indication that things were getting better. I would've been perfectly content had the U.S. finished second in their group with two good wins, and Brazil topped theirs in impressive fashion, and we gave the Brazilians a tough but ultimately doomed game in the quarterfinals. It would be a failure, yes, but would show visible growth in the program, and would be an honorable enough exit to still feel good about.
Costa Rica's and Ecuador's wins robbed us of that easy narrative. (And actually, since Brazil couldn't even make it out of the group stage, the U.S. would've been in this same position regardless; even a second-place group finish for us would've pitted us against Peru, not exactly a world power in the sport.) Rather than getting what everyone could see was a huge challenge against Brazil, and the baked-in excuse of the enormous talent discrepancy between our team and theirs to forgive our expected loss there, the U.S. get a game most fans will expect us to win.
Odds-wise, we're very slight favorites over Ecuador, probably in large part because of our home field advantage. Ecuador's lineup isn't lined with quality throughout and their stars aren't superstars, but they do have a couple players who'd be the best player on our team if they were American. It's not an accident that they're ranked 13th in the world by FIFA.
Nevertheless, it's still just Ecuador. Psychologically, USMNT fans went from expecting a good loss to probably needing a win. It says a lot about the state of American soccer fandom that that kind of worrying mentality persists, where even the good fortune of an easier opponent can be interpreted as a potential negative.
In some prescient comments, Klinsmann targeted that very mindset surrounding and possibly even inside the USMNT after the Paraguay win. Speaking when everyone still figured the U.S. would be playing Brazil, Klinsmann had this to say in regards to how his team should approach big games against great teams:
"The old story is the underdog story, and I cannot hear that story anymore," Klinsmann said. "I want to see them risk things. Let's go for it! Because if you're not going for it, sooner or later they're going to break you down because they have class players that will give you one or two [goals]. That's the learning curve.

"Knockout stage is very mental-driven. It's [an] absolute mental game. It's when you step on the field and you see certain jerseys. It's kind of sniffing at each other and saying 'I'm ready for you.'

"This all about the moment then, and this is what they need to believe in. Whoever is on the other side, I'm ready for you. This is what you would love to see. It's kind of easy to say, but it's now it's becoming a mental learning curve, these upcoming games. This is what we hopefully improve now on."
In the hypothetical game against Brazil, Klinsmann did not want his players to be happy with the status quo where they sat back in preparation for a siege, tried to hold out as long as possible, and by the end probably lost by a goal or two in a safe, ego-protecting way. He rightly sensed that many fans would be mostly satisfied with a dignified loss to a big name like Brazil, and he knew that his players internalizing that would be a problem.
Now, with a game against Ecuador in the cards, he's gotten his wish, just not in the way he would've predicted. The U.S. will be considered the favorites by those outside and in, and they will not be able to play the underdog. Americans aren't used to seeing their team in a (somewhat) meaningful competition alongside world-class opposition with the expectation of making a real push. A win there would put them a game away from the final, and as we see so often, anything can happen in a single game or two.
After spending so many years counting on incremental steps to one day in the future lead us to the precipice of actually doing something real, we've found ourselves on the cusp of something big already, before most expected. Win or lose, this is a new situation American soccer finds itself in. And it's the scary, high-stakes games like this that change perceptions and could possibly result in the real growth, both on and off the pitch, that we need.