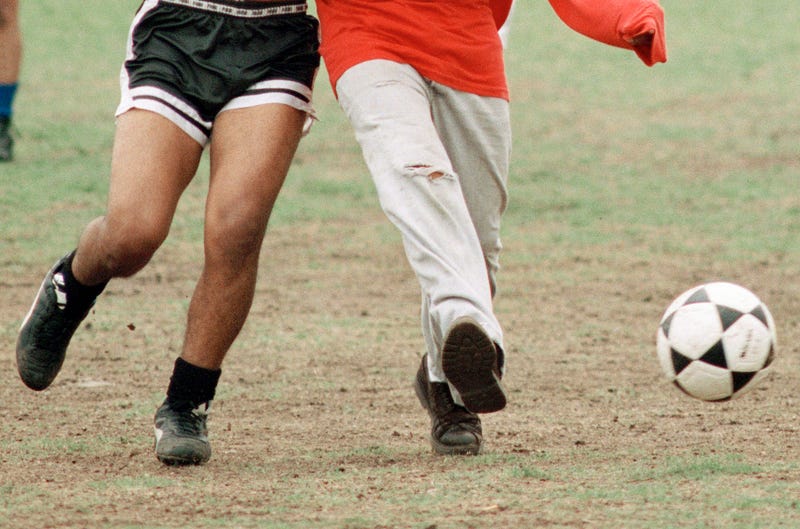 A referee officiating an adult-league soccer match in Michigan died today after one player allegedly punched him in the head Sunday.
According to a witness at the game who talked to the Detroit Free Press, 44-year-old John Bieniewicz was about to eject Baseel Abdul-Amir Saad from the match when Saad hit him in the head. Bieniewicz was looking down when Saad hit him and was knocked unconscious. Saad then got in his car and drove away; players at the game wrote down his license plate number and a description of his vehicle.
Saad surrendered to authorities on Monday and was charged with assault with intent to do great bodily harm, though prosecutors will likely review that charge in wake of Bieniewicz's death. Saad and his lawyer maintain that he is not guilty.