Because no one reads the newspaper, and SportsCenter's anchors are too perky for this early in the morning, Deadspin combs the best of the broadsheets and the blogosphere to bring you everything you need to know to start your day.
•Duke goes to the national championship game after easily dispatching West Virginia. Da'Sean Butler went down with a knee injury, but too late to have an impact on the game. I'm not sure why everyone is saying that this is the worst possible way for a college career to end. I'm sure the thousands of players who aren't going to the NBA would beg to differ.
•Their dance partner: Butler, who squeaked past MSU. (Here's the mascot getting a bath, for some reason.) It's a dream matchup for CBS: half the country wants to see Butler win because they're underdogs, and the other half wants to see Duke lose because they're Duke.
•When younger boxers do it, it's called a dirty fight. But when Bernard Hopkins and Roy Jones Jr. break out all the tricks, it's just called being wily veterans. Hopkins overcame quite a few low blows to score a unanimous decision over Jones.
G/O Media may get a commission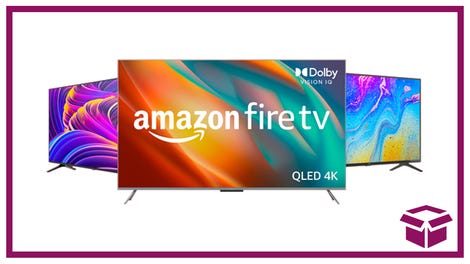 Ooh. stunning.
New Amazon Fire TVs
•Best to be second banana on a winner, or top dog for an almost-ran? Scottie Pippen and Karl Malone can discuss as they're elected into the hall of fame together. Meanwhile, rebound-grabbing third bananas Dennis Rodman and Greg Ostertag can also hang out, which I'd pay to see.
•A blown offside call helped Chelsea move past Manchester United atop the table, with just five games remaining. But don't feel bad, United. The numbers that really matter in the Premiership aren't the standings; it's the clubs' credit scores. Okay, maybe you should feel bad, United.
•••••
It's Easter and it's opening day. Could this day be any more joyous?