There are only three hours left of Game of Thrones—HBO's worldwide phenomenon about horsey rides and secret dalliances with your relatives—and plenty of major characters still have arcs that need to be resolved. Thankfully, most of the major characters have unlocked the fast travel perk, and will all be in King's Landing for the big finish.

Where is Jaime's heart leading him? How will Tyrion resolve his increasingly unsteady faith in Daenerys? What's Arya's angle in all this? Which side of his family will Jon choose?
The answers to some of these questions seem to be out there, thanks to a series of leaks posted on and later aggregated by notorious Thrones subreddit /r/freefolk. Turn back now if you would not like to see any of the possible freefolk spoilers, and while you're at it, I'd also recommend avoiding the first few Twitter replies to major accounts.
[A FORMAL SPOILER WARNING: WE WILL NOW BE DISCUSSING THE LIKELY EVENTS OF EPISODES 5 AND 6 OF GAME OF THRONES. IF YOU DO NOT WANT TO KNOW WHAT HAPPENS, PLEASE TURN BACK NOW. GO READ ABOUT JEOPARDY, THAT BLOG RULES. OKAY! YOU CAN'T SAY WE DIDN'T WARN YOU!]
Many plot details have been out there in some form or another, though they were not taken as seriously by the community until someone who posted allegedly leaked details from the final three episodes was right about everything that happened in last night's Episode 4.
G/O Media may get a commission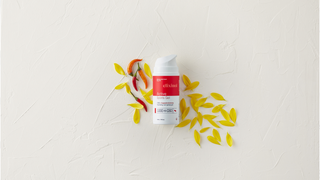 Here's /r/freefolk's running summary. One week ago, an unnamed person posting on an industry forum called Rhaegal getting shot down by Euron's fleet, Sansa telling Tyrion about Jon's parentage, Tyrion relaying that information to Varys, Missandei getting captured and then executed by the Mountain at Cersei's behest, as well as Jaime appearing to betray the north. Another person months ago had the specific detail that Missandei would get beheaded by the Mountain as well, and that same source also published ultimately accurate details about Jon Snow fighting Ice Viserion while the dragon had blue flames coming out of its neck in Episode 3.
We should note here that in between these accurate leaks is a good amount of flotsam. One poster who has a good track record was super wrong about Episode 3 and seems to have run out of accurate information. The forum abounds with warnings that HBO filmed multiple endings for certain characters so as to throw off suspicion, and possibly even flew actors to false sets to confuse the community. Not every scrap of info is going to wind up being legit.
However, several independent accounts who posted correct predictions agree on the following events happening during the final two episodes:
Daenerys captures Jaime and executes Varys before assaulting and easily taking King's Landing. Tyrion begs for mercy for Varys, and when he's ignored, he frees Jaime.
The Unsullied and Daenerys commit a bunch of war crimes in the capital, alienating Jon and Tyrion. Tyrion is also arrested by Daenerys and scheduled to be executed for freeing Jaime. There's some disagreement on exactly what the mechanics are, but a trial might take place in the Dragonpit.
The Clegane brothers finally fight each other and they both die.
Jaime fights and kills Euron, but he sustains mortal wounds in the fight. He dies alongside Cersei.
Tyrion tries to convince Jon to turn against Daenerys. Jon confronts Daenerys about her sack of King's Landing, and when she justifies what she did, Jon kills her.
There are rumors about other unresolved threads, such as who gets to rule the Seven Kingdoms and what becomes of Jon, but only the events above seem to be reasonably solid.
Unfortunately, no poster mentioned the fate of Podrick Payne, so I suppose we'll have to assume he becomes Night King 2.