You knew it was coming the moment Ramona Shelburne broke the news on Twitter that Paul George had been traded to a team other than the Boston Celtics, and for a real dog of a return:
According to a league source, the Celtics had made several attempts to acquire George this season, including one offer prior to the February trade deadline that could have come at a massive cost.
That's from a Boston Globe report from Adam Himmelsbach, published Friday night, right around the time of Shelburne's big scoop. These reports have a way of surfacing nearly every time the Celtics don't swing a big trade with all their precious assets. What this report says, specifically, is Danny Ainge offered as many as four future first-round draft picks to the Pacers over the last two years in his dogged-but-unsuccessful pursuit of Paul George, a player who was just acquired by the Oklahoma City Thunder for zero draft picks and two role players, one of whom is owed $84 million over the next four seasons.
What the report also says, more generally, is that some number of NBA general managers are incredibly fucking terrible at their jobs, and should be fired, possibly from a cannon into a black hole.
The first and most obvious candidate for this distinction is Pacers GM Kevin Pritchard, who just flipped probably the most talented Pacer of all time for the third- and sixth-best players on a 47-win team whose best player just broke the all-time regular season usage rate record by almost three percent. Whatever came before Pritchard signing off on this deal, he's going to have it hung around his neck for a long, long time. That package of players is already pretty unimpressive, even if you especially value Domantas Sabonis's pedigree (if not his potential), but for the return to not even include a protected draft pick or two is incredible. The Pacers were under the gun to deal George, but not literally under the gun—in the absence of a deal better than the one that saddles the Pacers with $84 million worth of Victor Oladipo, Pritchard could always have held pat and seen how offers might've changed over the next few days. Hell, for that matter, he could've just kept Paul George! Losing George in this deal thrusts the Pacers into rebuilding mode, whether they know it or not—at least if they'd lost him straight-up in free agency, they'd be rebuilding without, you know, $84 million worth of Victor Oladipo.
But this is also the second time in two weeks we've heard that Celtics GM Danny Ainge made pick-laden trade offers for elite wing players over the course of years, and then watched those players get moved to other organizations for pennies on the dollar. In fact, the idea was floated in the aftermath of the Jimmy Butler trade that part of Ainge's reluctance to offer much of value for Butler was the strategic aligning of chips, with the aim of bring Gordon Hayward and Paul George to Boston in sequential moves. Now George is headed to Oklahoma City, and it looks for all the world like Ainge was unwilling to offer anything appreciably better than Oladipo and Sabonis. There are probably half-a-dozen different configurations of players and picks Ainge could've offered that are at least as good as what the Pacers wound up getting.
G/O Media may get a commission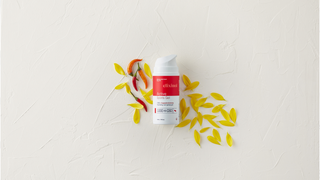 That reluctance calls into question not just the likelihood but the sagacity of a potential Hayward signing—Hayward is 27 years old, and a max free-agent contract in Boston would take him into his thirties. If the Celtics are content hoarding those assets and playing the long game, why take on a massive deal for a star who might not any longer be a star by the time the rest of those assets mature into contender-quality pieces? For that matter, what the hell was the Al Horford signing all about? Horford is already 31, with three years left on his deal, including a $31 million player option for his age-34 season. You wonder how he feels about the Celtics prioritizing unprotected draft picks in future seasons over releasing a package of modest assets in order to make a serious run at a championship. By the time Jayson Tatum is ready to lead the Celtics, Al Horford is going to be an overpaid stiff.
But forget those guys, for a moment: what we have learned in the past two weeks is the Celtics could've had Jimmy Butler for a reasonable price, and could've also had Paul George for a reasonable price. There is a universe in which the Celtics open the 2017-2018 NBA season with Isaiah Thomas, Jimmy Butler, Paul George, and Al Horford all in their starting lineup, with at least someone from the Marcus Smart-Avery Bradley-Jaylen Brown-Jae Crowder-Jayson Tatum-Terry Rozier group still in their pocket, and probably some number of future draft assets. That team certainly has the look! That would be a fun universe to inhabit, for Celtics fans.
All this leaves Ainge defenders in a weird spot—was Ainge right to offer four draft picks for Paul George as recently as the February 23 trade deadline? Or was Ainge right to offer nothing more valuable than Oladipo and Sabonis this offseason? It's hard to make a case that both positions were right, because the drop from four friggin' draft picks to nah, you can't have Jaylen Brown is incredibly steep, and can't be accounted for in the three months of Paul George in a Celtics uniform that passed in the meantime.
So the Celtics now appear to be stuck in limbo. Without another star available in free agency, and without another obvious trade target out there, should the Celtics bother going whole-hog after Gordon Hayward? Can Celtics fans talk themselves into him being the difference on a team that looked totally overpowered by the Cavs in the Eastern Conference Finals? I don't know, man—count me among the skeptics.
This is why you almost have to think Kevin Pritchard fucked this up, and was willing to take an ugly bath in a deal with OKC in order to avoid giving Danny Ainge a clear win in a deal with Boston:
Assuming this quote isn't from Danny Ainge himself, Pritchard has some explaining to do. On the other hand, I wouldn't just go on assuming this quote isn't from Danny Ainge himself. He's got some explaining of his own to do.