Is it that this year's free-agent class is underwhelming? Is it a lack of suitable trade partners? Is it the widespread concerns about the changes to the luxury tax penalties acting as a soft salary cap? Is it that the next few years should have blockbuster signings? Is it that everyone is on vacation? Is it collusion? (It's not.) Is it that executives are trying to make these guys wait until they're more desperate for a contract? (Probably.)

Is it boring? Yes. This MLB offseason has sucked. Other than the early fire sale carried out by Derek Jeter and the Marlins, we've gotten precious little hot free-agent or trade action this winter. Are you fired up about the Rockies signing Wade Davis? Does Gerrit Cole possibly getting traded do it for you?
Not so fast!
G/O Media may get a commission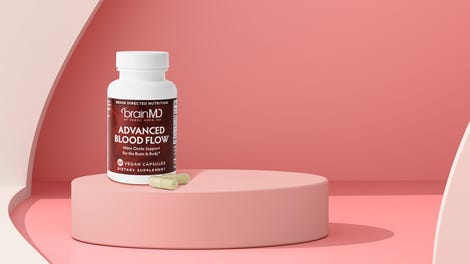 The MLB.com transactions page is just a sea of non-roster invites to spring training and an announcement that Rene Rivera is going to the Angels. It's confusing, given that there are a range of teams with obvious holes and a free-agent market flush with the pieces to fill them.
The Royals reportedly made an offer to Eric Hosmer for $147 million for seven years, but what's the word on J.D. Martinez, Yu Darvish, Jake Arrieta and Todd Frazier? What about guys who could easily be nabbed on the cheap, like Mike Napoli or Tyler Clippard?
It's tough to pin down exactly what is causing this offseason freeze—it's obviously a variety of factors—but The Athletic's Ken Rosenthal recently ran through some possibilities. One that seems convincing is that GMs are more willing than usual to stay comfortable and kick the can down the road:
It's a culture of fear — many GMs are reluctant to trade prospects and sign free agents, terrified of facing criticism if they make a mistake. The GMs become too process-oriented, passing on opportunities to improve, protecting their long-term plans. There is no incentive for them to act with greater urgency; few face an immediate threat to their job security. Twelve teams have changed GMs since Aug. 2015, but of the current group, perhaps only the Seattle Mariners' Jerry Dipoto and the San Francisco Giants' Bobby Evans will be in trouble if their teams disappoint in 2018. In too many cases, the goal is to win tomorrow, not today.
The particulars of why the offseason has been this way are hard to untangle, but what trickles down to the those following baseball is a big serving of confusion and serious boredom. All of these guys languishing in the free-agent market will eventually get signed; who knows if anyone will still be paying attention when they do.