John Bowlen, the son of Denver Broncos owner Pat Bowlen and a corporate sponsorships coordinator for the team, was arrested last night on domestic violence charges. According to a Glendale (Co.) Police statement, dispatch received a dropped 911 call, and when they called back they heard a female screaming and a male saying "nothing is wrong" into the phone.
Police were dispatched to the apartment where the call came from, and were greeted by Bowlen, who told them "I didn't do anything wrong! I didn't do anything and I'm going to call [my lawyer]." Inside the apartment bathroom they found a woman—who later told police she was in a relationship with Bowlen—crying and scared. She explained to police what happened:
[The victim] stated Bowlen had become enraged when she mentioned contacting "help" for Bowlen when he made comments to kill someone he had a prior conflict with. [The victim] stated Bowlen was under the influence of "whippets" and alcohol.
According to the victim, after she went in the bathroom to call 911, Bowlen followed her, shoved her against the wall, and picked up her dropped cell phone. As the police statement explains, this "interfered and hindered her from speaking with and rendering aid from emergency services." She also told police that Bowlen had verbally abused her before.
The statement also gave further details about the 911 call. After Glendale Police dispatch called the number back, Bowlen apparently said "this is the owner of the Denver Broncos. I am sorry K. Nothing is wrong. This is John Bowlen; Johnny Bowlen."
G/O Media may get a commission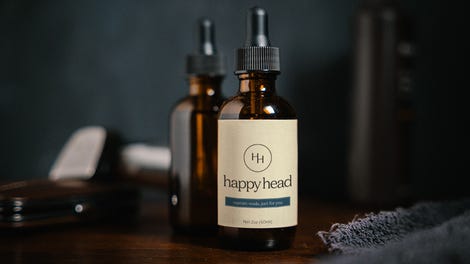 Bowlen isn't actually the owner of the Broncos; that would be his father. Last year Pat Bowlen, who suffers from Alzheimer's, stepped down from the team. It is currently operated by the Bowlen Family Trust, and run on a day-to-day basis by CEO Joe Ellis. Bowlen has seven children—including John, three of them work for the team—and the plan is for Ellis to run the team until one of them can. There is no clear successor yet, at least publicly.
In a statement, the Broncos said John Bowlen was placed on a leave of absence:

We are disappointed to learn of the matter involving John Bowlen, who is a son of Owner Pat Bowlen and an administrative employee with the organization. While this is a personal issue, he is accountable to all club and league conduct policies. As such, John will be placed on an indefinite leave of absence from the organization.
According to ESPN, John Bowlen attended one of the multiple domestic violence training sessions the Broncos held last year. He is the second child of a prominent Bronco to be arrested on domestic violence charges in as many years. John Elway III, the son of Broncos general manager John Elway, was arrested last May for pulling his girlfriend out of the car by her hair.
You can read the police statement about Bowlen's arrest below.
---
E-mail or gchat the author: kevin.draper@deadspin.com | PGP key + fingerprint