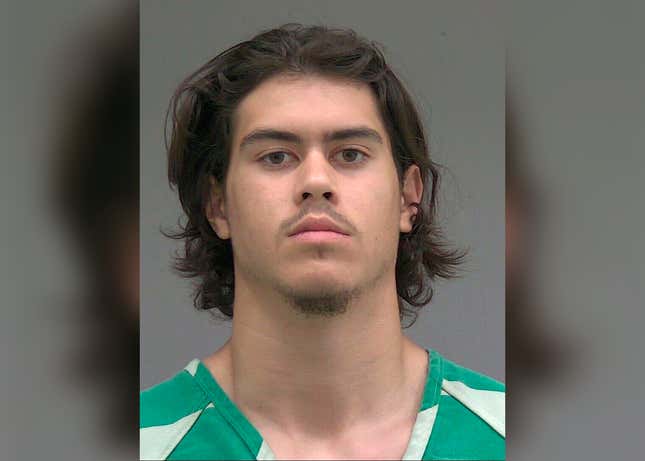 Jalen Kitna, the son of former NFL quarterback Jon Kitna, was arrested on Wednesday on two counts of distribution of child exploitation material and three counts of possession of child pornography, according to the Alachua County (Fla.) Sheriff's Office.

5 Richest active NFL players | Money Mondays
Per Sports Illustrated, Kitna, a redshirt freshman, has been suspended from the Gators indefinitely, and local authorities executed a search warrant of his apartment with probable cause that it contained evidence that he'd distributed child pornography. Updated Saturday, Dec. 3, 2022 at 1:15 p.m.: Kitna was dismissed from the program.
"We are shocked and saddened to hear the news involving Jalen Kitna," a school statement to SI said. "These are extremely serious charges and the University of Florida and the (University of Florida Athletic Association) have zero tolerance for such behavior."

If the 19-year-old is found guilty of any of the charges, he's looking at the end of his football career in addition to prison time. Florida (6-6) has a first-year head coach in Billy Napier. This is a no-brainer to set an example for how any major wrongdoing will be handled moving forward.

Updated Thursday, Dec. 1, 2022, at 4:35 p.m.: Jalen Kitna appeared in a Florida courtroom on Thursday. His father testified on his behalf and the judge, Meshon Rawls, granted the younger Kitna $80,000 bail. TMZ, citing an arrest report from the Gainsville Police Department, said Jalen shared an image of an adult male having sex with a pre-pubescent female.
Jalen's father Jon played 14 seasons in the NFL, splitting time between the Seahawks, Bengals, Lions, and Cowboys. He was the 2003 NFL Comeback Player of the Year.

Updated Friday, August 4, 2023: Jalen Kitna opened up to TMZ and claimed it "wasn't a child pornography case."
The charges were dropped in July 2023, and he pleaded no contest to two lesser misdemeanor charges, TMZ reported.
He also provided a statement (which can be read in full here.)
"Out of respect to the legal process I have chosen to remain silent the last 8 months, knowing the accusations levied against me as a teenager were not accurate and would be proven to be not true. The extensive 6-month-long investigation brought the prosecution to the conclusion I knew all along — this was not a child pornography case," Kitna wrote.
"...[Detectives] told me an image I shared online was potentially of an underage female. I was shocked, because I had found it on an easily accessible, legal site, and I was never looking for illegal material. The photo included only a portion of the female body, I had no reason to believe the photo might be illegal."