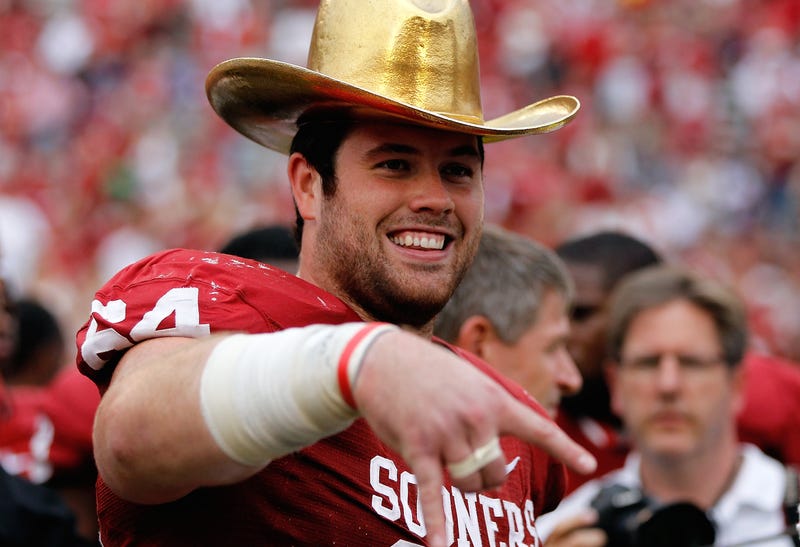 Former Oklahoma center Gabe Ikard signed as an undrafted free agent with the Titans this weekend, and it sounds like he's ready to get out of college. On a radio show last week, Ikard revealed that OU made both him and his girlfriend sign affidavits declaring that their love is real and not an impermissible benefit.
Ikard is a familiar face at OKC Thunder games, sitting courtside with his girlfriend. She owns those seats, so Oklahoma's compliance office decided to start snooping around to confirm everything was on the up-and-up. "We had to sign a signed affidavit that she was not dating me just because I was a football player," Ikard said, via SoonerScoop. The implication is clear: Oklahoma was just making sure the entire relationship wasn't just a sham to get Ikard Thunder tickets.
Ikard was caught up in OU's self-reported violation for providing players "pasta in excess," so he knows a thing or two about overzealous compliance offices. He and his girlfriend signed the affidavits, and Ikard says he told the compliance officer, "She just likes big guys, just accept it."
Ikard tells the story around the one-minute mark of this WWLS interview: