In the year 2017 or 2019, we might be talking about South Korea as a darkhorse candidate to win the World Cup. But since it is 2015, this tournament will serve as a kind of measuring stick to size up the Taegeuk Ladies's progress. South Korea have always existed in the awkward middle ground of Asian football, not a world power like China, Japan, and North Korea, but better than the smaller and more impoverished nations they frequently beat.
South Korea have only ever qualified for one other World Cup, in 2003, where they lost every game. In recent years, the country's youth have blossomed. They made it to the quarterfinals of the 2008 U-17 Women's World Cup, and won it all in 2010. As those players matured, they advanced to the semifinals of the 2010 U-20 World Cup and the quarterfinals of the 2012 and 2014 editions. Ideally, this is how youth development works. Future stars are identified early, tested on the world stage in age-appropriate competitions, and eventually graduate to play for the senior team.
Of course, for numerous reasons—players developing later, inefficient scouting networks, emphasis on the wrong skills—this process is a crapshoot. The U.S. men made it to the semifinals of the 1999 U-17 World Cup, where future star Landon Donovan won the Golden Shoe as the best player in the tournament. But take a look at the roster and see how many names you recognize. Donovan and DaMarcus Beasley became national team stalwarts, while Oguchi Onyewu, Bobby Convey, and Kyle Beckerman had their moments. The other 13 players were barely heard from again, and this is considered a pretty good haul.
South Korea's youth process identified at least two stars. At the 2010 U-17 World Cup, striker Yeo Min-Ji won both the Golden Ball and Golden Shoe. She was expected to lead the line in Canada, but tore a knee ligament while training and won't play in the World Cup. While she'll be sorely missed, that attack will rely even more heavily on Chelsea midfielder (and 2010 U-20 World Cup semifinalist) Ji So-yun, who was voted by her peers in April as the player of the year.
Five players (including Ji So-yun) from the 2010 U-20 World Cup team made it to Canada, along with a handful of even younger players that were on the 2012 U-20 World Cup squad. The South Korean talent pipeline is flowing, but it's a couple of years too early to really see it pay off. They'll battle with Spain for second place in the group, and have a real shot at qualifying for the knockout rounds, but that should be as far as they progress. The play of their youth, though, will serve as a warning to the world: come 2019 in France, watch out.
G/O Media may get a commission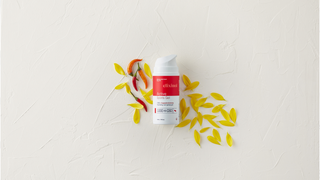 Roster
Goalkeepers: Jun Min-kyung (Icheon Daekyo), Kim Jung-mi (Incheon Red Angels), Yoon Young-guel (Suwon FMC)
Defenders: Lee Eun-mi (Icheon Daekyo), Lim Seon-joo (Incheon Red Angels), Shim Seo-yeon (Icheon Daekyo), Kim Do-yeon (Incheon Red Angels), Hwang Bo-ram (Icheon Daekyo), Song Su-ran (Daejeon Sportstoto), Shin Dam-yeong (Suwon FMC), Kim Soo-yun (Hwacheon KSPO), Kim Hye-ri (Incheon Red Angels), Jeon Ga-eul (Incheon Red Angels)
Midfielders: Cho So-hyun (Incheon Red Angels), Jung Seol-bin (Incheon Red Angels), Kwon Hah-nul (Busan Sangmu), Park Hee-young (Daejeon Sportstoto), Kang Yu-mi (Hwacheon KSPO), Lee So-dam (Daejeon Sportstoto), Lee Geum-min (Seoul City),
Forwards: Park Eun-sun (WFC Rossiyanka), Ji So-yun (Chelsea), Yoo Young-a (Incheon Red Angels)
Nickname
Taegeuk Nangja (Taegeuk Ladies)
FIFA World Ranking

18
Manager
Yoon Deok Yeo
How They Play
For the longest time, South Korea were known for a well-organized and tough defense, with little creativity going forward. The defense is still tough—which comes more from solid positioning and communication, as they are not particularly physically imposing—and they are backstopped by Kim Jung-Mi, who started all three games at the 2003 World Cup as an 18-year-old. This is a defense that held the fearsome USWNT attack scoreless during a recent friendly at Red Bull Arena:
In Yeo Min-Ji's absence, South Korea's strikeforce will be led by Park Eun-Sun, who tied for the most goals at the 2014 Women's Asian Cup. At almost 6'0" she is a behemoth, and adds a bit of physicality to the otherwise technical South Korean side. The offense will run through Chelsea's Ji So-yun, who is one of the best attacking midfielders in the world. Ji is fantastic at taking players on with the ball, and isn't afraid of unleashing a shot from outside of the box. Just check out this highlight reel:
South Korea's final group game against Spain—which will likely determine who takes second—will reveal whether or not the defense is trusted to hold its own under pressure. Against Brazil the team will pragmatically bunker down and hope for something on the counter, while they'll throw the kitchen sink at Costa Rica. But against Spain, will they trust the defense enough to let the attacking players off their leash, or will they be forced to abandon their instincts and defend?
Fixtures
June 9, 7 p.m.: Brazil vs. South Korea at Olympic Stadium

June 13, 7 p.m.: South Korea vs. Costa Rica at Olympic Stadium
June 17, 7 p.m.: South Korea vs. Spain at Lansdowne Stadium
All Times Eastern
---
Photo Credit: Getty Images