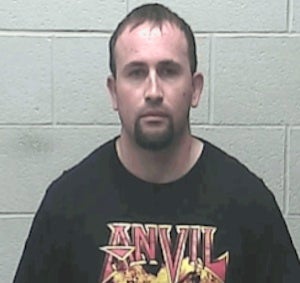 Bobby Abplanalp, the sports editor for a tiny North Dakota newspaper, was one of two men arrested this week for allegedly trying to pay for sex with a person known to be under 18 years of age.
Abplanalp and Aaron S. Collins were both charged with human trafficking, a Class A felony that carries a sentence of up to 20 years in prison. They're being held on $50,000 bond.
The Dickinson Press, a daily with a circulation of about 7,000 in a town about 100 miles west of Bismarck, was forced to include this line in its story about Abplanalp's arrest:
Abplanalp, 29, is the sports editor of The Dickinson Press.
The paper had hired Abplanalp just last month. He previously worked as the sports editor at the Cortez (Colo.) Journal.