Here is how we know ESPN hates people with cancer: if you want to donate money to The V Foundation, you're forced to hang out with the likes of Colin Cowherd and Mike & Mike.
ESPN Radio is running its annual auction, with all proceeds going to cancer research. It's a good cause, so go bid on something or just donate, if you're so inclined. There are standard items available for bid, like tickets to sporting events and signed athlete memorabilia. But then there are the ESPN personalities donating their time, and we're forced to highlight a few of these oddities.
•The Colin Cowherd Experience, which sounds like the worst jam band of all time. This consists of going to Bristol and watching them film an episode of SportsNation, and some of The Herd. And if you insist on repeatedly asking "When do I get to meet Beadle?" you will be asked to leave.
•A Day With Rick Reilly! From the small print: "A day is defined as 4-5 hours." Also from the small print: ESPN will pay for your airfare and hotel only if the bidding exceeds $10,000. It didn't come close to that, so you're on your own.
•Become Amy Lawrence's New BFF. Who's Amy Lawrence? I have no idea! But she sounds awesome. She'll pick you up at the airport, take you to a baseball game, go to the batting cages with you, buy you lunch. Amy Lawrence sounds slightly desperate to hang out with you. Don't make her beg.
G/O Media may get a commission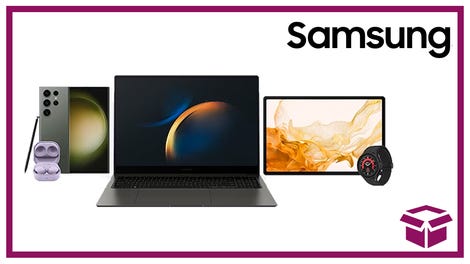 24 hour deals
Discover Samsung - Daily Deal
•Golf With John Buccigross and John Anderson. John and John are two of the genuinely nicest guys in Bristol, so there's no reason this one should be at just $2,200. That's less than the bidding on bobblehead dolls of you, Mike and Mike. That's less than the bidding on Cubs jerseys signed by Mike and Mike. That's way less than the bidding on dinner with Mike and Mike, where, let's face it, Greenberg is going to veto every menu choice, and Golic's going to leave what he thinks is his third of the check, even though he ordered a fancy drink and dessert and didn't take into account tax and tip.