Bunt, sacrifice fly, intentional walk. Those are three of the most boring plays in baseball, and if MLB actually implements its proposed rule to start the 11th inning and beyond with men on first and second, we'll be seeing scores of games decided by some combination of those plays.
Want proof? Look to last night's World Baseball Classic game between the Netherlands and Puerto Rico, which went into extras tied at three runs apiece.
The game ended in the bottom of the 11th, with the action unfolding like so: Yadier Molina laid down a sac bunt to get the runners over to second and third, Javier Baez was intentionally walked to put the double play back in order, Eddie Rosario hit a sac fly to center that scored Carlos Correa and ended the game.
It was a quick end, sending everyone to bed in a timely manner (theoretically; on the east coast the game ended at 1:30 a.m. due to the 9:00 p.m. EDT start time). I picture Commissioner Rob Manfred sitting smugly, his ultimate quest for "shorter" games satisfied.
We've been over this before, but shorter doesn't mean better. Putting runners on second and third may condense games that go into extras, but the stuff we watch on the field will be not fun. Managers would be out of their minds not to execute sequences adhering to bunts, intentional walks, and sac flies. If those are the things you want to see when you tune into a baseball game, then I kindly ask you to return to your home in George Will's bowtie drawer.
G/O Media may get a commission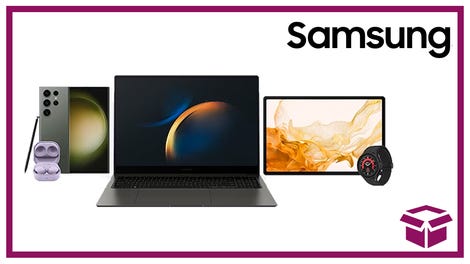 24 hour deals
Discover Samsung - Daily Deal
Extra innings are weird, feel like a slog, and the players are worn down by the 11th or 12th. But if I've already invested four-plus hours of my life into watching a mid-season game between the Giants and Mets or something, I sincerely want a conclusion that makes me feel like I didn't waste my time. I don't care (theoretically) if my team loses on a line drive through the gap—at least it's a thrilling way for a game to end.
I understand Manfred's concern about length and pace of game, but it's hard to imagine how sacrificing so many potentially exciting and even historic extra-innings moments in order to shave a few minutes off the game is good for baseball. Puerto Rico and the Netherlands gave us 10 rowdy, captivating innings last night, and it was a game that deserved to end in a remarkable way—maybe Javy Baez doing something wild or Jurickson Profar making up for the run he cost his team by pimping a base hit. Instead we got two teams going through the motions and a rote, inevitable ending.