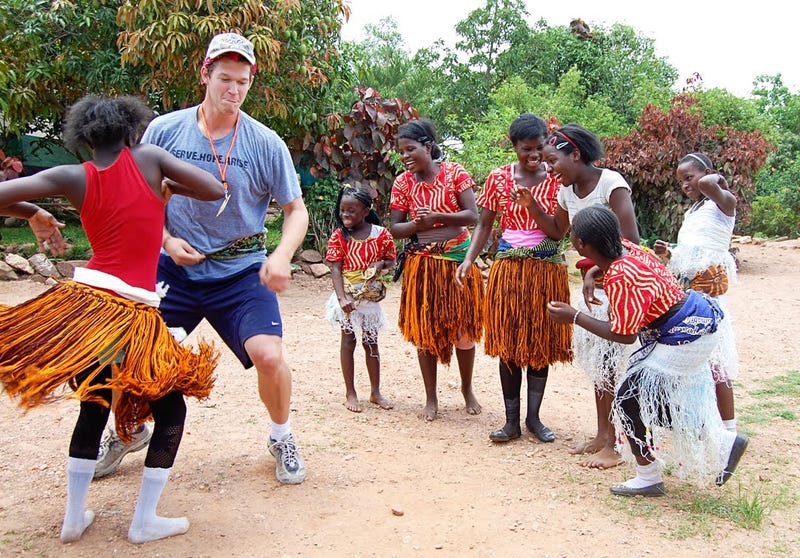 Because no one reads the newspaper, and SportsCenter's anchors are too perky for this early in the morning, Deadspin combs the best of the broadsheets and internets to bring you everything you need to know to start your day.
•Stanford doled out an old-fashioned walloping to Virginia Tech, after which neither Jim Harbaugh nor Andrew Luck would discuss their futures. I hope they realize that neither will have the same weapons in Michigan and Carolina, respectively, because those teams have been decimated by RichRod and Marty Hurney, respectively.
•We almost saw an entertaining halftime show last night (yes, more entertaining than the Goo Goo Dolls), but the Orange Bowl banned the always-humorous Stanford band from performing. Their set was to be called "Recent Events in the Pro Sports World in Miami." I can't imagine what they could have referenced.
•After smacking down the Bobcats, LeBron James said the Heat call themselves "the Heatles." The obvious question becomes, which one is John? (We all know Bosh is Ringo.)
•St. John's wins its first game against a ranked team in two years, beating Georgetown 61-58 and gaining an early lead in the Big East. And this isn't like football; there are some actual good teams in the Big East.
•A Yankee Stadium guard returning from Guyana told customs that he had a "cooked rabbit" in his luggage. Upon searching it, they didn't find the bunny, but they did find three bricks of cocaine. Perhaps they're trying to lure Doc Gooden out of retirement if Andy Pettitte doesn't come back.
•Dodgers ace Clayton Kershaw is helping to build a school in Zambia. He's also frightening the local children. (Photo via Vin Scully Is My Homeboy)
•••••
Hello there. Let's get rolling.