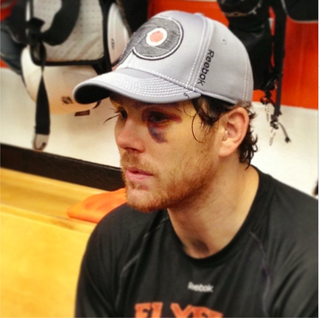 You may recall Steve Downie getting pummeled when he and his Flyers teammates decided start a full line brawl against the Capitals last week. Steve Downie's left eye probably wishes that the Flyers had exercised a little more restraint that night.
Update: As many have pointed out to me, Downie's eye actually got messed up in a fight that happened before the line brawl. My bad, guys.
Here's another angle:
Gross.