I used to plan my fantasy football drafts meticulously. I used to create spreadsheets with my own personal rankings of players, established only after poring over any number of inexplicably pricey preseason fantasy guides (Eight dollars, Street & Smith's? BLOW ME) and scouring numerous online mock drafts. I don't do this anymore, because I'm lazy and because I quickly realized that Yahoo's auto-rankings are just as arbitrary and unreliable as my own. I am not as invested in my drafts as I should be, and that's a shame. As always, I blame the children. If you're someone like me who has a draft coming up soon, and you need to cram for it as you would a chemistry exam, fear not, for it's time for the annual Deadspin fantasy guide ... FLESH FOR FANTASYYYYYYYYY!!!
Joining me once again for our preview is Yahoo fantasy expert Andy Behrens. You can get your preview two ways: via podcast (available here or in iTunes), or you can get my write-up of it down below. As always, this preview is all killer, no filler. We go through every team just to remind you who's gone where and shit like that. Cedric Benson is a Packer now. IT IS IMPORTANT TO KNOW THIS. Today, we're tackling the NFC. (You can find the AFC preview here.) Let's go.
NFC North
Packers: Aaron Rodgers threw 45 touchdowns last season, which makes him good. He also ran for three touchdowns. I hate it when quarterbacks get to the goal line and then call their own number. So selfish. THE ONE GODDAMN TIME I COULD HAVE GOTTEN A SCORE FROM JAMES STARKS. Rodgers has been the first QB taken in most drafts so far. Cedric Benson will see some carries, but he won't get anything close to the workload he got in Cincy two or three years ago, because this offense actually has other options. Greg Jennings is a top-10 wideout, provided his preseason concussion doesn't sideline him for an extended period (SCARY SHIT). Jordy Nelson scrippity scrapped his way to 15 TD catches off of just 68 catches. Behrens believes that total may be an anomaly and will come down this season. I say YOU UNDERESTIMATE JORDY'S GRITTY DRIVE TO WIN. Jermichael Finley is an ASSHOLE who drops everything. Ryan Grant is finally gone. Ryan Grant blows.
G/O Media may get a commission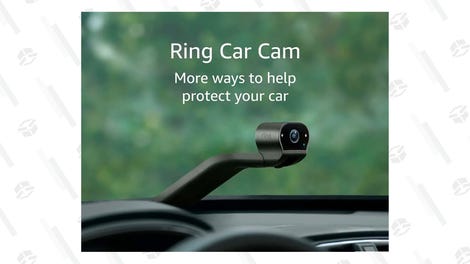 Bears: Cutlerfucker's offensive line is horrible, which again means the occasional game where Sulky Sulkface gets sacked twelve times and completes three passes. Otherwise, the Bears have essentially tried to recreate the circumstances under which Jay Cutler flourished in Denver, importing Brandon Marshall to catch passes and throw bricks at cars. Matt Forte finally got paid and is fully healthy, but he may end up splitting carries with Michael Bush, whom the Bears brought in from Oakland. Another dreaded RBBC. Sheeeeeet.
Lions: Running back Jahvid Best has still not been cleared to play football, and it's a mystery as to exactly who is forbidding him to play: Lions doctors or NFL doctors. Roger Goodell says it's the Lions' call, but Roger Goodell is a liar. Kevin Smith, who had a 200-yard game last season, is your starter for now. Megatron is the best wideout in the universe. Nate Burleson is still around for some reason, which means he'll bogart a handful of catches from promising young wideout Titus Young, my favorite Titus of all (Christopher Titus ranks 5,608th on my list). Brandon Pettigrew is a mid-tier fantasy TE. Matt Stafford threw for 5,000 yards last season and rocks the lax bro lettuce with surprising flair.
Vikings: Adrian Peterson is off the PUP list and could conceivably play at the beginning of the season, mere months after having his knee shredded in Washington. The scary part, of course, is that he could have it go snap all over again. Toby Gerhart is his handcuff, and you'll probably have to draft him far higher than you'd like. Kyle Rudolph has the potential to be an All-Universe tight end, but that depends greatly on the guy throwing him the ball. Percy Harvin produced like a top-10 wideout last season because he gets so many touches running the ball. He could be a good value in mid rounds. The rest of the wideout corps is shit except for Jerome Simpson, who will begin the year under suspension. Punter Chris Kluwe has no fantasy value of any sort, not even in the World of Warcraft. Christian Ponder might be fucking horrible. I hope he isn't.
NFC East
Giants: As much as he likes putting on his big boy pants and winning titles, Eli Manning remains a second-tier fantasy QB. Sometimes Eli sits down before a game and is like, "Today, I'm gonna commit four turnovers," and then he does just that. Victor Cruz is one of the best wideouts in football and a top-five fantasy wideout, with Hakeem Nicks trailing close behind. Brandon Jacobs is gone now, which conceivably leaves more carries for Ahmad Bradshaw. However, the Giants drafted RB David Wilson in the first round, and DJ Ware is still around to get carries for no reason, so don't expect Bradshaw to become a 300-carry guy. Martellus Bennett, Bear Pascoe, and Travis Beckum will all get catches at tight end, provided Beckum gets healthy.
Cowboys: TONY ROMO DERP. Romo remains a decent fantasy QB despite being his poor gag reflex. Fantasy football, thankfully, doesn't punish your QB for turning to diarrhea with two minutes left. DeMarco Murray is going high in drafts, but watch out for Felix Jones stealing carries because Felix is Jerry Jones' boy and therefore YEEEEEEEHAWWWWW GARRETT YOU BETTER GIT MAH BOY SOME CARRIES! Jones gets slower the more he carries the ball. It's a condition we like to call Jerious Norwood Syndrome. Miles Austin isn't as good a receiver as Dez Bryant, but he does have the advantage of not being legally insane. Bryant should be a top-five fantasy wideout but lacks consistency. Also, he steals jewelry and shit. Jason Witten is still around.
Eagles: Shady McCoy is one of the top 3 backs in fantasy football, though I'd be surprised if Mike Vick again posted such a low rushing TD total this season (just one in 2011). Thanks to Cam Newton, your league will finally be free of assholes who draft Vick 15 spots too high because "He's two players in one!" That's Cam's turf now. Vick posted a career-high in picks last season. If DeSean Jackson doesn't bounce back and have an excellent year after shitting all over the place last season, I'll slap him in the mouth with my peener. WR Jeremy Maclin is expected to be fully healthy after missing training camp last season with an undisclosed ailment (Cancer? The bends?). TE Brent Celek was extremely productive late last season. None of these good players will be utilized by Andy Reid in goal line situations, because Andy Reid sucks.
Redskins: RG3 RG3 RG3 RG3 RG3 ZOMG RG3 RETURN TO GLOREE! Most of the Skins' fantasy potential is tied up in Robert Griffin III, who will be hard-pressed to match the insane numbers Cam Newton posted as a rookie. Pierre Garcon looked to be Griffin's favorite target in the first preseason game. TE Fred Davis is a drink away from another suspension. Your running back situation is a three-headed shit platter of Tim Hightower, Evan Royster, and Roy Helu. Because Mike Shanahan is evil, I expect those three to be used in a random and aggravating fashion. Royster got a lot of carries in the first preseason game. Helu is the better runner. Someone in your league will draft Griffin three rounds too high, so don't bother worrying about whether or not you'll get him.
Drew Magary writes for Deadspin and Gawker. He's also a correspondent for GQ. Follow him on Twitter @drewmagary and email him at drew@deadspin.com.
NFC South
Falcons: Roddy White drops lots of passes. Julio Jones is a monster (and a GLORREE BOY) but his ability to stay healthy is in question. My guess is that Jones ascends to Matt Ryan's No. 1 option while White's production drops considerably. I KNOW FOOTBALL. Michael Turner is the kind of player people don't like to draft because he's boring, but he's fantastically reliable. There's talk that Jacquizz Rodgers will get more and more touches, but here I again remind you of Jerious Norwood Syndrome. Ryan is a second-tier fantasy QB.
Bucs: BARF. Vincent Jackson is a torn hamstring waiting to happen. I expect him to land in Greg Schiano's doghouse by Week 3, because Greg Schiano strikes me as the kind of dipshit coach that has a doghouse. Josh Freeman turned the ball over at will last season. And while it's nice that his hand is all healed up from shooting himself, who's to say that he won't again find a way to riddle himself with bullets? LeGarrette Blount was supposed to emerge as a stud last season. Instead, he went into the tank, and now the Bucs RB situation is an open competition featuring Blount and rookie Doug Martin. Wideout Mike Williams had a shitty second year and may cede catches to newcomer Tiquan Underwood. This defense is so bad that the Freeman may be forced to throw 50 times a game, which is mildly concerning.
Saints: Fucking Darren Sproles. Thanks to Sproles, every NFL team is now saying, "Quick! Get me a Darren Sproles type fella to catch swing passes and steal carries from all our other backs!" Sproles is the Saints' best fantasy RB even though he barely carries the ball. That forgettable chore falls to Pierre Thomas (never healthy) and Mark Ingram. As always, Drew Brees will throw the ball a zillion times, especially with the Saints defense so crippled by suspensions. Jimmy Graham is arguably the best tight end in football and many people are drafting him over Rob Gronkowski. Graham's and Sproles's production make the Saints wideouts remarkably unreliable. Marques Colston remains your best bet, with Lance Moore at the No. 2 and Devery Handerson doing that thing where he catches 150 yards worth of passes once every six games.
Panthers: It's hard to believe that Cam Newton will again rush for 14 touchdowns. But Newton has a knack for taking your predictions and wiping his ass with them, so he'll probably score 20 on the ground this time around. Someone's gonna draft him in the top 8 of your draft and you're gonna be like OOOOH! A BOLD CHOICE! Steve Smith is a stud. The rest of the wideouts are awful. As for the running back situation, there are three backs (Jonathan Stewart, DeAngelo Williams, and Mike Tolbert) and Newton will steal carries from all of them. The best you can do is draft one and then hope all the other backs get injured, something I do every year in fantasy. It never works. No one gets injured when I want them to, which is total bullshit.
NFC West
49ers: Brandon Jacobs is here to steal carries from Frank Gore. It says that Gore is being drafted around the No. 60 spot in most Yahoo leagues, which seems a touch low for a dude who ran for 1,200 yards last season. That's just how bored people are with Frank Gore. They draft Trent Richardson two rounds above him and then watch in horror as Richardson gets super secret knee surgery and Gore keeps on chuggin'. Vernon Davis is a fucking monster at tight end. Randy Moss is old but will still be drafted too high in your league thanks to what Behrens calls Brand Name Syndrome. Too many owners have too many good memories of Moss helping them, and so they talk themselves into buying high on a player who hasn't been useful or visibly coherent in three years. Mario Manningham is here now. Alex Smith is still shitty.
Cardinals: Beanie Wells underwent knee surgery this offseason. I probably didn't need to tell you that. Beanie Wells is never more than a month removed from knee surgery. He'll get the bulk of carries (and can be reasonably productive), with LaRod Stephens-Howling taking the Sprolesback role. John Skelton is apparently in ahead in the QB competition OH GOODY. Larry Fitzgerald remains one of the best wideouts in fantasy, though he may commit ritual suicide by Week 7. I don't even know who the other wideouts are. Andre Roberts? Early Doucet? Those guys are waiver bait. Speaking of waivers, I'm very excited to pick up Jeff King off the wire in Week 5. No one has been forced to start Jeff King more times than I. I am not good at fantasy football.
Seahawks: Behrens and I both agree that Marshawn Lynch will shit the bed after getting paid in the offseason, a shame since Lynch was so brilliant toward the end of last season. Tarvaris Jackson is apparently on the trading block, which leaves the starting job to either Matt Flynn or Russell Wilson. I assume Pete Carroll will decide his QB by having the two race Go Karts because I'M SUCH A FUN COACH YOU GUYS! Sidney Rice is brilliant but always hurt. Doug Baldwin is quietly productive. Terrell Owens may not even make this team.
Rams: GUHHHHHHHHH. This is the year Steven Jackson collapses, like a burning Duraflame that crumples to ash the second you poke it. The poor, poor bastard.
See also: Chris Johnson Owes You Money: The Deadspin 2012 AFC Fantasy Football Preview
This week's Deadcast is available for your listening pleasure right here. You can also find the new Deadcast in the iTunes Music Store here. Special thanks to Liberated Syndication for hosting us. Now sit back, relax, and enjoy the poorest sound quality of any podcast the world over.