Today, our pal Alex Belth, proprietor of Bronx Banter, is taking the reins. He's selected four stories for your enjoyment.
"The Silent Season of a Hero," by Gay Talese (from Esquire, 1966)
Talese's classic piece on DiMaggio came out just a few months after his classic piece on Frank Sinatra. Talese was tougher on George Plimpton and the Paris Review crowd; the Sinatra and DiMaggio stories are both tinged with a sense of reverence, even if it is subtle. Both, however, paint fascinating portraits of their iconic subjects, and they are written in a clean, economical style. They are still fresh today. Also, they show how much a fine writer/reporter can do when he's got ample time to hang around. (Alex Belth)
Joe DiMaggio lives with his widowed sister, Marie, in a tan stone house on a quiet residential street not far from Fisherman's Wharf. He bought the house almost 30 years ago for his parents, and after their deaths he lived there with Marilyn Monroe. Now it is cared for by Marie, a slim and handsome dark-eyed woman who has an apartment on the second floor, Joe on the third. There are some baseball trophies and plaques in the small room off DiMaggio's bedroom, and on his dresser are photographs of Marilyn Monroe, and in the living room downstairs is a small painting of her that DiMaggio likes very much; it reveals only her face and shoulders and she is wearing a wide-brimmed sun hat, and there is a soft, sweet smile on her lips, an innocent curiosity about her that is the way he saw her and the way he wanted her to be seen by others — a simple girl, "a warm, big-hearted girl," he once described her, "that everybody took advantage of."
The publicity photographs emphasizing her sex appeal often offend him, and a memorable moment for Billy Wilder, who directed her in The Seven-Year Itch, occurred when he spotted DiMaggio in a large crowd of people gathered on Lexington Avenue in New York to watch a scene in which Marilyn, standing over a subway grating to cool herself, had her skirts blown high by a sudden wind blow. "What the hell is going on here?" DiMaggio was overheard to have said in the crowd, and Wilder recalled, "I shall never forget the look of death on Joe's face."
G/O Media may get a commission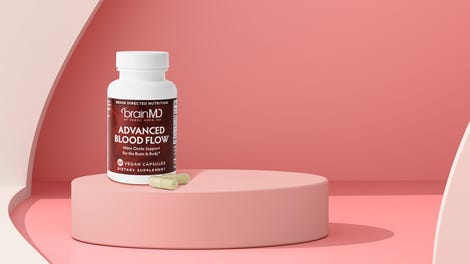 He was then 39, she was 27. They had been married in January of that year, 1954, despite disharmony in temperament and time; he was tired of publicity, she was thriving on it; he was intolerant of tardiness, she was always late. During their honeymoon in Tokyo an American general had introduced himself and asked if, as a patriotic gesture, she would visit the troops in Korea. She looked at Joe. "It's your honeymoon," he said, shrugging, "go ahead if you want to."
She appeared on 10 occasions before 100,000 servicemen, and when she returned, she said, "It was so wonderful, Joe. You never heard such cheering."
"Yes, I have," he said.
"What Do You Think of Ted Williams Now?" by Richard Ben Cramer (from Esquire, 1986)
This excerpt is taken from the book version of What Do You Think of Ted Williams Now? Superficially, Cramer's prose in this story is closer to Tom Wolfe's than Talese's in HIS USE OF CAPS. But it's not just a stylistic affectation; it works and helps present Williams as he was. Cramer, of course, later wrote about the star power of DiMaggio and is currently working on a biography of Alex Rodriguez. (A.B.)
The big thing was he helped me—when he didn't have to—helped me to see him, understand him, feel with him, and have him in my life. He gave of himself with generosity that he knew would be unrecompensed—and with a fearlessness about his own size that was truly exemplary—that would change my life.
Why didn't I write that?...Well, I wrote what I understood. Anyway, I wasn't the story. But, truth be told, it was hard to tell he was helping me, when I'd leave his house all bruised from his insults and half-deaf from his latest loud evidence of how much he knew and I didn't. If I had to sum up what he showed me, it was the difference between politesse—Ted wasn't big on that—and what was the large, true-blue, right thing to do.
Here's one example. In those days, I was a cigarette smoker, which horrified Ted. Not only had he never smoked, he was way ahead of his time in allowing no smoke around him. So if the urge struck, I'd idle through a Camel in his backyard, with its view of the mangroves and the Florida Bay. One day, he was shouting in his living room when the phone rang—he started cursing. (He hated the phone, too.) I only spoke to calm him. "Go ahead, Ted, take the call. I'm goin' out back to have a smoke."
"That smokin'," he growled, "that's the WORST goddamn thing you could do. HOW OLD ARE YOU?"
"Thirty-five."
"WHEN I WAS YOUR AGE, I COULD PULL A TREE OUTA THE GROUND!...AN' LOOK AT YOU—LOSIN' YER HAIR!"
"Brownsville Bum," by W.C. Heinz (from True, 1951; anthologized in What a Time It Was)
With typical understatement, Jimmy Breslin called this the best sports magazine story of all time. Whether it is or not is a matter of opinion but certainly no boxing anthology would be complete without it. Heinz (along with the criminally forgotten John Lardner) was the forerunner for the great takeout writers who followed him, from Talese to David Halberstam, Frank DeFord to Pat Jordan. A master storyteller, his succinct, lean prose is still riveting. (A.B.)
It's a funny thing about people. People will hate a guy all his life for what he is, but the minute he dies for it they make him out a hero and they go around saying that maybe he wasn't such a bad guy after all because he sure was willing to go the distance for whatever he believed or whatever he was.
That's the way it was with Bummy Davis. The night Bummy fought Fritzie Zivic in the Garden and Zivic started giving him the business and Bummy hit Zivic low maybe 30 times and kicked the referee, they wanted to hang him for it. The night those four guys came into Dudy's bar and tried the same thing, only with rods, Bummy went nuts again. He flattened the first one and then they shot him, and when everybody read about it, and how Bummy fought guns with only his left hook and died lying in the rain in front of the place, they all said he was really something and you sure had to give him credit at that.
"So you're Al Davis?" one of the hoods said. "Why you punch-drunk bum."
What did they expect Bummy to do? What did they expect him to do the night Zivic gave him the thumbs and the laces and walked around the referee and belted Bummy? Bummy could hook too good ever to learn how to hold himself in, if you want the truth of it.
That was really the trouble with Bummy. Bummy blew school too early, and he didn't know enough words. A lot of guys who fought Zivic used to take it or maybe beef to the referee, but Bummy didn't know how to do that. A lot of guys looking at four guns would have taken the talk and been thinking about getting the number off the car when it pulled away, but all Bummy ever had was his hook.
"Buster Keaton: The last fade-out on the Great Stone Face," by James Agee (from Life, 1949; anthologized in Agee on Film)
Keaton was a baseball fanatic. At one point, all of his gag writers were required to know how to play, and he'd think nothing of stopping filming to organize a quick game. The Cameraman (see YouTube clip below) was Keaton's first movie for MGM and his last great one—he wasn't nearly the businessman that Harold Lloyd or Charlie Chaplin were and by the mid-'30s he was washed-up in Hollywood and drunk to boot. Agee's book of movie reviews is a compilation of his work for Time and The Nation, and it is a great read even if you haven't seen three-quarters of the movies he writes about. It also features this great essay on the silent comedies as well as a killer profile of John Huston, "Undirectable Director." (A.B.)
Keaton's face ranked almost with Lincoln's as an early American archetype; it was haunting, handsome, almost beautiful, yet it was irreducibly funny; he improved matters by topping it off with a deadly horizontal hat, as flat and thin as a phonograph record. One can never forget Keaton wearing it, standing erect at the prow as his little boat is being launched. The boat goes grandly down the skids and, just as grandly, straight on to the bottom. Keaton never budges. The last you see of him, the water lifts the hat of the stoic head and it floats away.
No other comedian could do as much with the dead pan. He used this great, sad, motionless face to suggest various related things: mulish imperturbability under the wildest of circumstances; how dead a human being can get and still be alive; an awe-inspiring sort of patience and power to endure, proper to granite but uncanny in flesh and blood. Everything that he was and did bore out this rigid face and played laughs against it. When he moved his eyes, it was like seeing them move in a statue. His short-legged body was all sudden, machinelike angles, governed by a daft aplomb. When he swept a semaphorelike arm to point, you could almost hear the electrical impulse in the signal block. When he ran from a cop his transitions from accelerating walk to easy jogtrot to brisk cantor to headlong gallop to flogged-piston sprint—always floating, above this frenzy, the untroubled, untouchable face—were as distinct and soberly in order as an automatic gearshift.
* * *
Alex Belth is the founder and managing editor of the NYC lifestyle/Yankees blog Bronx Banter. Before settling in as a cultural explorer, Alex worked in the post-production end of the film business for the likes of Ken Burns, Woody Allen, and the Coen brothers. He's contributed to SI.com, ESPN.com and is the author of Stepping Up: The Story of All-Star Curt Flood and His Fight for Baseball Players' Rights, as well as the editor of The Best Sports Writing of Pat Jordan.