Sunscreen stains depress me, you guys. But they happen, and we need to talk about why, and what to do about them, so we did.

Since it's summer, we devoted this whole episode to summery problems, like mildew-smelling towels, and how to make bathing suits last forever so that you don't ever have to go bathing suit shopping. And for funsies, we swapped stories about the smelly guy at our respective gyms.
Over in our bonus episode, we're discussing the Taylor Swift/Katy Perry feud, the difference between a break and a fracture, running in the heat, eating McDonald's in Mannheim, and why Friends is triggering, but not as triggering as when Dave accuses me of being a Millennial.
Before I leave you to listen to this gem of an episode, featuring both my foul mouth and some clutch Massholery, I have some questions for you!
G/O Media may get a commission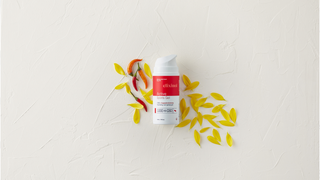 Next week, we're gonna take on two really important topics: Ass-wiping and underwear replacement cycles. To that end, we want to hear from you about how you're cleaning your butt. Won't you take my poll?
And, more critically, will you tell me a bit about your underpants? Here are some questions I have:
What is your criteria for replacing underwear?
Will you keep stained underpants?
Will you keep unders that have holes?
Will you keep chones with shot elastic?
Do you have any sort of official process for culling your stash of underthings?
How old is your oldest pair of drawers?
Are you a man or a woman?
Are you single or partnered up?
Does your relationship status have any bearing on the state of your unmentionables?
But really, don't let those questions limit you as you sing to me of your knickers. Hit me with your best spots.
You can subscribe to Ask a Clean Person: The Podcast in Acast, iTunes, PlayerFM, Stitcher and all the other places you'd expect to find podcasts. For bonus episodes and all sorts of other cool rewards, head over to Patreon to help underwrite our show. Got Qs for the pod? Email Jolie with the subject line CLEANCAST or drop 'em in the comments.