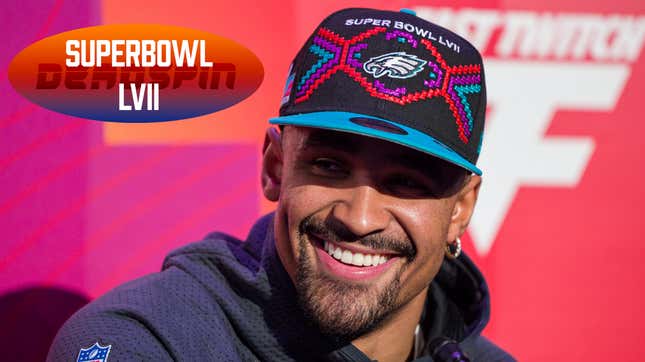 Sixteen years after Lovie Smith and the Chicago Bears faced off against Tony Dungy and his Indianapolis Colts in Super Bowl XLI, making history as the first two Black head coaches to reach that game, Jalen Hurts and his Philadelphia Eagles and Patrick Mahomes and the Kansas City Chiefs are making history of their own as the first Black quarterbacks to ever matchup in the NFL's crown jewel.

What started with Marlin Briscoe — the first Black starting quarterback in NFL history — and Doug Williams — the first Black quarterback to start in a Super Bowl MVP — has evolved to a moment in which people are celebrating the moment without being confused about how we got here.

"It was 11 Black quarterbacks that started the season, and we're fortunate enough to get two in the Super Bowl," said Williams in a recent interview. "That's a thing in itself. But in my estimation, I'm thinking in the next five to 10 years, half of the quarterbacks in the National Football League will be Black.

"They [younger Black quarterbacks] respect what has happened. They respect history. That's the most important thing."
As society, and the game, have changed with time, it's offered more opportunities for Black quarterbacks to showcase their talents. Gone are the days of their ceilings as signal callers being limited to the high school and college games, where many were forced to change their natural position to "utilize their athleticism." Now, the thing that was used against them is finally being viewed as an asset, as mobile quarterbacks of all races are phasing the old prototypical pocket passers out of the game.
Before the big game starts, or while it's happening — depending on when you read this — here's a look at the Black quarterbacks that have played in the Super Bowl.