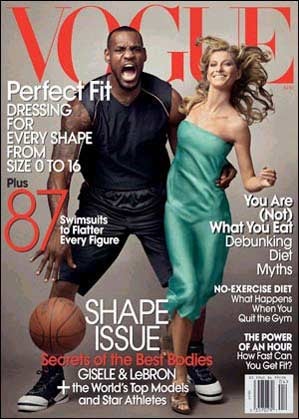 The NBA Closer is written by Matt McHale, a master of the ancient art of ninja. When he isn't stalking his enemies in the dead of night, he can't be found practicing the art of stealth at Basketbawful. Enjoy!

He's baaaa-aaaack. Remember that Caron Butler guy? He returned to the Washington lineup after missing 16 games with a hip injury to score 19 points and grab five boards in the Wizards' 101-99 victory over arch-nemesis LeBron James (and the Cavaliers, too). Tough Juice, who also turned 28 yesterday, provided reporters with some informative post-game sentence fragments: "Swag at an all-time high. Feeling good. Good win. Birthday. Going to go out with the team into the city and celebrate right now." Meanwhile, LeBron James played more like a KVP ("Kinda Valuable Player"). He had 25 points, 7 rebounds, and 7 assists, but he also shot 9-for-22, committed 7 turnovers, and got called for a key offensive foul with 19.4 seconds left and the Cavs trailing 96-94. (Don't the refs know LeBron's allowed to lower the shoulder?!) He also missed a potential game-winner at the buzzer. Said The King: "I missed shots. I'm human. I can miss shots." This concession caused reporters to faint and several women to scream and clutch their babies to their chest as the world went spinning wildly off its axis. But hey, at least he gets to look all screamy on the cover of Vogue. Stat check: Wally Szczerbiak shot 2-for-9.
See?! We can so still run with Shaq! As long as, you know, Shaq spends most of the game riding the pine because of foul trouble. The Big Benchwarmer had 9 points and 5 rebounds but played only 14 minutes because he couldn't keep his elbows down and his feet set. This allowed the Suns to run (123 points), gun (55 percent shooting, 50 percent on threes), and beat the Warriors at their own game, which, of course, used to be the Suns game. Amare Stoudemire overwhelmed his enemies with 36 points and 11 rebounds, Steve Nash scored 21 - including 8 straight in a big fourth quarter run - and dished 13 assists in the win. Golden State held a slight lead in the first half because Phoenix couldn't hold on to the ball (12 turnovers, which transformed like a butterfly into 15 Warrior points), but the Suns used a big 36-22 third quarter to take control. Still, Baron Davis - 38 points, 9 rebounds, 8 assists - scared the heebie-jeebies out of the Phoenix crowd with his usual crazy clutch shooting. Not enough to avoid the loss, though. Brandan Wright - 2 seconds, 1 foul.

So that is this "defense" we keep hearing of. After letting 11 straight opponents light them up for at least 100 points, the Kings decided to give "putting a hand in their face" a try. And you know what? It totally worked: The Trail Blazers shot 38 percent and committed 19 turnovers (to only 13 assists). Sacramento 96, Portland 85. Ron Artest led the charge on defense (season-high 6 steals) and offense (22 points, 8-for-12 shooting). Said Ron-Ron: "I wanted to come out with energy and try to set the tone. This time of year you have to fight through fatigue, play hard, and see what happens." Am I the only person who feels nervous when Artest uses the words "see what happens"? The Kings also got 14 a piece from Beno Udrih and Brad Miller. Brandon Roy scored 21 and LaMarcus Aldridge had 20 for the Blazers. Stat check: Anthony Johnson played 4 seconds and went zero-for-everything for Portland Sacramento.