North Carolina Tar Heels (30-6) vs. Southern California Trojans (25-11)
When: 9:57 p.m. ET
Where: East Rutherford, N.J.
NORTH CAROLINA
1. Reyshawn, Reyshawn, Reyshawn. He's the one leftover from the Matt Doherty era. And for those who drink the baby-blue Kool-Aid, he at times can be just as frustrating as the former coach. But Reyshawn Terry also oozes athleticism and can produce jaw-dropping highlights. Terry, who pretended he was Scottie Pippen when he was growing up in Winston-Salem, N.C., is one of the few seniors on the team (joined by reserve Wes Miller and walk-on Dewey "Biscuits" Burke). When he was a freshman, teammates called the 6-foot-8 forward "Radio," after the good-hearted, mentally challenged character in the movie, because Terry was slow to catch on in practice. Roy Williams has even admitted that he didn't think Terry was good enough to play for him. But Terry's nickname faded away the next year, once he started scoring in double figures. And now, the senior is projected to go in the second round of the NBA Draft.
2. No NBA, But Still Pro. Carolina has long been a veritable farm club for the NBA. But there are plenty of guys who have Charlie Mc-Nairy-the-skills to make it in The League. Some go to Europe (Dante Calabria is on Italy's Armani Jeans Milano; Kris Lang is in Italy, too; and Ademola Okulaja has taken his skills to Germany). Others go on to coach (Scott Cherry, assistant at George Mason; Brad Frederick, assistant at Vanderbilt; and then there's Roy Williams, who, yes, did play JV ball for the Heels). Scott Williams (Roy's son, who held a spot on the 1998-99 team) worked as a bond trader in Charlotte. One of the more unusual, though, has to be Brian Bersticker, who went from a person people bought tickets to see to the person people bought tickets from when he joined the box-office staff postgraduation. He also had a stint as a politician: As a write-in candidate in 2000, he finished third in the race to be UNC's student-body president.
3. Some Duke Hate! There wasn't much more Tyler Hansbrough needed to do to endear himself to the Tar Heel faithful. But somehow, he pulled it off. According to a letter-to-the-editor printed Sunday in the Times-News of Burlington, N.C., a seven-year-old boy went to a game in Chapel Hill and asked Hansbrough for an autograph. He was told, "I don't give autographs to anyone who wears a Duke shirt." The boy's grandmother wrote the letter. "The next day, Duke player Gerald Henderson busted his nose," she wrote. "This is what grandmothers call poetic justice!" The act has spurred a lively discussion on the message boards over a player's duty to sign. "Tyler gave the kid more than an autograph," concluded PureJumper. "He taught him a lesson." — Matt Viser
G/O Media may get a commission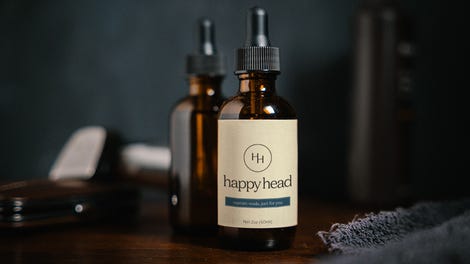 USC
1. Fight Songs of Our Fathers. USC's fight song, "Fight On," is the jubilant, almost mocking victory tune you'll hear about 150,000 times during any Trojan game, especially when the Men of Troy do something even remotely good. Such a rousing charge could only have been created by a musical genius — or, maybe just a dental student. Back in 1922, wannabe tooth extractor Milo Sweet came up with the song (with lyrics by himself and Glen Grant) for a campus spirit contest. "Fight On" became synonymous with the university and started appearing in films soon after, but if the legends are true, it also helped propel America to victory in World War II. During the Aleutian Campaign, U.S. forces, who were preparing to storm an island in the Pacific held by the Japanese, were reportedly inspired by the thunderous strains of "Fight On" blaring from one of their ships and drove the enemy out. Less well-known tidbit about Sweet: He later went on to co-write a fight song for USC's hated crosstown rivals, the UCLA Bruins.
2. December 21, 2005. Maybe USC fans shouldn't get too cocky, but the Trojans have beaten Roy Williams' Tar Heels recently — well, about 15 months ago, actually. The late-December 2005 game, which USC won 74-59 at home, caught two teams on very different paths. North Carolina, trying to repeat as national champions but without most of that winning roster, got an early indication that it was going to be a rebuilding year. ("It was a total breakdown for us at both ends of the court," a frustrated Williams said afterwards.) But for the Trojans, led by first-year coach Tim Floyd, the win was the first over a ranked opponent since March 2004, and an encouraging sign after starting off the season with two bad losses (including a defeat at the hands of Oral Roberts). If USC is going to make it two in a row over the Heels, they're going to need equally big performances this time around from Lodrick Stewart (18 points, including four three-pointers, in the '05 contest), Nick Young (18 points, only one turnover) and Gabe Pruitt (16 points, six rebounds).
3. Viva Italia! The tournament loves stories of surprise superstars, guys who come off the bench and out of obscurity and end up leading their team to victory. This March, the Trojans' feel-good MVP is point guard Daniel Hackett, a young man with one of those can-you-believe-it backstories that makes human-interest TV announcers like Dick Enberg positively swoon. Hackett, who grew up in Italy with his father, former '70s Syracuse star Rudy Hackett, was supposed to be a senior in high school this year, until the murder of USC point guard Ryan Francis and the later academic ineligibility of possible replacement Pruitt created a void on the team. Rudy, Tim Floyd's strength and conditioning coach, suggested to his son (who had already orally committed to USC for the 2007-08 season) the possibility of leaving high school early. So Daniel busted his hump in summer school, completed his necessary credits and ended up starting the first 13 games of the season, assuming a backup role once Pruitt returned. But in the tournament, he's been nothing less than awesome. Coming off the bench against the Razorbacks to provide a needed jolt, his eight points, six rebounds, five assists and two steals add up to a decent stat line, but it was mostly his hustle that impressed. "I was just knocked out by how he played," Floyd said after the 77-60 win. "I thought he really brought a tremendous amount of energy to the game." Floyd rewarded Hackett's effort by putting him in the starting lineup against Texas and assigning him to cover future NBA lottery stud Kevin Durant. In the 87-68 thrashing of the Longhorns, Hackett minimized Durant's effectiveness — if it's possible to score a quiet 30 points, Durant did it on Sunday — while contributing 20 points of his own. For his part, Hackett attributes his drive to a self-described "hatred of losing" he developed during his Italian childhood, playing pickup games with his dad at the age of 12. "I was too little to play with the big guys, so I wouldn't get on the court much," Hackett said. "When I did get in after three hours of waiting, I had to win at all costs or go home because the line was going to be too long to get back on." — Tim Grierson

First Three North Carolina Tidbits [Deadspin]
First Three USC Tidbits [Deadspin]