North Carolina Tar Heels (34-2) vs. Washington State Cougars (26-8)
When: 7:27 p.m. ET
Where: Charlotte
NORTH CAROLINA TAR HEELS
1. He Got Served. His intense weight room workouts earned him the nickname Psycho T, and his predilection for pedicures has led some to call him a sissy. But it's Tyler Hansbrough's dedication to the ping-pong table that has earned him true notoriety. The Sporting News and Sports Illustrated national player of the year, who loses more contact lenses than he does loose balls, has brought with him to Chapel Hill the Texas-style version of table tennis. The rules are simple: the first player to lose two consecutive points has to remove his shirt, and the winner gets to hit the ping-pong ball as hard as he can ... right at the loser's bare chest.
The off-campus apartment Hansbrough shares with teammates Bobby Frasor and Marcus Ginyard has a ping-pong table in the basement (along with a Wii that has a full Rock Band set-up). And when the Princeton tennis team was recently in Chapel Hill, getting a tour of the Dean Dome, Hansbrough challenged the teams' co-captain to a game of table tennis in the basketball players' lounge. Hansbrough, despite having virtually no backhand, won.
2. Perhaps he has a point. Roy Williams is a legend in North Carolina. But his sentiments about the state's most-watched tournament are akin to blasphemy. When the Heels' head coach was asked in 2004 about the ACC Tournament, he responded: "Do I love the tournament? No. I don't love the tournament at all." Williams downplayed the event last week, saying, "It's a great cocktail party and a big party for all the fans." Then, hours after winning the ACC Tournament on Sunday, he continued to disparage the conference tournament, saying what he really wants to win is the NCAA's event.
G/O Media may get a commission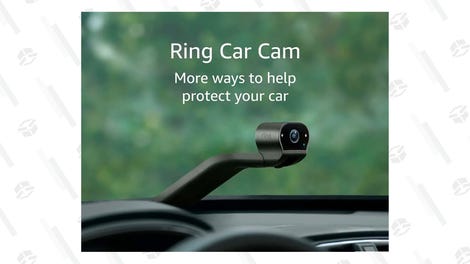 Maybe ol' Roy has a point: the Heels' last two NCAA championships - in 1993 and 2005 - came in years when they didn't win the ACC Tournament. And the team's success in the ACC event hasn't been a predictor of their performance in the NCAA tourney: Of the past six times they won the conference tournament - 1989, 1991, 1994, 1997, 1998 and 2007 - they made it to the Final Four "only" three times.
3. Preserving the mold. Heading into the NCAA tourney, the Tar Heels are looking to replicate both the full-throttle style and championship success of the 2005 national-title team. Speed merchant Ty Lawson continues to channel and shift Raymond Felton into an ever-higher gear; Wayne Ellington is every bit as dangerous and streaky a threat as Rashad McCants; and ultrafocused star Tyler Hansbrough is doing his best Sean May impersonation ... and then some. Piecing it all together, however, is the new-jack Jackie Manuel: defensive stalwart and resident noise-maker Marcus Ginyard. Arguably the best on-ball defender in the ACC and perhaps the nation, the starting wing player and fourth-string point guard not only has served as the squad's stopper, but has helped his Heels overcome the early-season loss of second-stringer Bobby "Fraser-Frase" Frasor; the seven-game absence of injured starter Lawson; and the well-meaning-but-often-shaky ways of former third-string senior Quentin Thomas.
As Ginyard's role increased throughout Lawson's lengthy ankle rehabilitation, Carolina benefited from his individual play and managed to improve as a defensive unit — long seen as the program's Achilles heel following Williams' return to The Hill. And though Ginyard may not have a posse, he does have a protege. The Archbishop O'Connell High School alum is a friend and mentor of elite prospect Kendall Marshall, a sophomore point guard for the Arlington, Va., school who already stands 6-foot-3 and has verbally committed to be one of Roy's Boys after graduating in 2010. The Prep Stars Recruiter's Handbook — based in Chapel Hill, appropriately enough, and published by former UNC All-American Dennis Wuycik — ranks Marshall as the 15th best sophomore in the country. The young lefty is no Ginyardian ball-hawker just yet, but he excels in the passing game and in shooting the trey. The slight-and-sleek Marshall has two more years to strengthen his frame and game before taking the torch from Ginyard and running with it.
The Dookies in Krzyzewskiville would expect nothing less from their hated archrivals. — Matt Viser and Brian Styers
WASHINGTON STATE COUGARS
1. RAW Rochestie Junior guard Taylor Rochestie (pronnounced RAW-chess-tee, more on this later) is a great personification of what makes the Cougs. He is unconventional (a lefthander, like his coach Tony Bennett), judicious yet generous (in the tournament his assist to turnover ratio is 3.5-1, in the regular season led the team in assists; also, in an unprecedented move, gave up his scholarship for the 08-09 season to incoming recruit Marcus Capers), unathletic yet effective (a certain west coast sportswriter "He resembles an intramural player until he burns you), as well as lethal (leads the team in 3 point/free throw percentage). The talented Mr. Rochestie took the road pretty much never traveled to Pullman. Born in Santa Barbara, Rotchestie first attended Tulane and proceeded to ball it up, earning Conference USA all Freshman Team honors in 04-05. But then an injured Rochestie watched as on Hurricane Katrina hit the Gulf Coast, destroying sizable portions of New Orleans, including the Tulane rehab facility. This forced Rochestie to exile in Texas, where he began seeking a transfer. That January Rochestie transferred to Washington State, where he was originally recruited but was not offered a scholarship. After sitting out the 05-06 season Rochestie worked himself into lineup last year, and has shown marked improvement since. Enough to be named a candidate for this years V-Foundation Comeback Player of the Year. But enough of the seriousness: A common "please put me on tv" sign at Friel Court this year was "show me your chesties." I have also heard the sophomoric utterance of "Taylor Raw-Testes", which I will not dignify with a response.
2. Can You Hear, Can You Hear The Thunder? Another junior who has emerged is Aron Baynes, Australian-Ass-Annihilator. The meaty Kiwi delivered a solid season for the Cougs, averaging 10.3 points and 5.9 rebounds per game, as well as providing the WSU faithful with the basketball equivalent of a lineman running back a fumble 80 yards for a TD. So far on the Cougars tourney run Baynes has had a great offensive game, where made 9 of 9 field goals against Winthrop, and defensively against Notre Dame, where he managed to slay the Giant Harangody as well as pull down 11 boards. But there is no rest for the Aussie as he goes against the UNC front-line, who are shorter/slighter than Mr. Baynes, but far more quick and agile. If it does come down to a slugfest down in the trenches, I'll put my $10 net worth on the Bayne(s)-Train (he might have a knife). Baynes has a background playing rugby. If Baynes can translate that aggression into keeping opponents off the offensive glass, the Cougars will continue to dance.
3. Good/Bad Things About Pullman. Informed Deadspin reader, if you ever find yourself extremely lost and or accepted into WSU here are some things you should know.
GOOD THINGS ABOUT WSU
*Bear Facility, nuff said.
*Zen Staircase, legally graffiti'd staircase, in the art department building, it puts you at peace.
* Sellas, so good, so cheap, so much.
* The com program.
* Just say "go cougs" to everyone, you'll be the most popular person in town in 20 minutes.
* Glenn Johnson, man, myth and legend.
* Nice change of pace from living in western Washington, avoiding these kind of white people.
WHATS NOT SO GOOD
* For as long as Daven Harmeling (sounds like its spelled) plays at WSU, he will have the most mispronounced name in college basketball.
* Every attempt at art, is a failure...
* Running into these kinds of white people.
* I wouldn't trust the sushi.....
* Edward R Murrow, famed Cougar grad, lied on his resumes, saying he went to Stanford. — Brian Tesch