Multiple Cy Young winner Tim Lincecum, who seemingly dropped off the face of the Earth since he last pitched in 2016, has reappeared on baseball fans' radar looking far beefier than he ever did on a pitcher's mound. Adam Ottavino of the Colorado Rockies posted a picture on Instagram of what TMZ is calling "Gym Lincecum" working out in an extremely sleeveless shirt.
For comparison, here is skinny, boyish Tim Lincecum at a game in July 2016:
According to trainer Kyle Boddy, Ottavino's mysterious, jacked-up picture was taken at his facility in Washington, and Boddy tweeted that "Tim will throw for teams at a showcase in the near future." Lincecum was DFA-ed by the Angels in August 2016, having entirely lost the brilliance he had throughout his late-2000s peak.

Lincecum, who's off social media, was believed to be in the Seattle area. He hadn't been publicly seen since January of this year, when he appeared at the Women's March in San Francisco. When the Bay Area's Mercury News sent reporter Daniel Brown to find him in September, he came up empty.
G/O Media may get a commission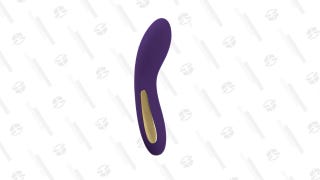 Aurora by Bellesa
"Wherever he is now, he's keeping a low profile," Brown wrote. "The Freak is now The Ghost."
Should have checked the nearest 24 Hour Fitness.