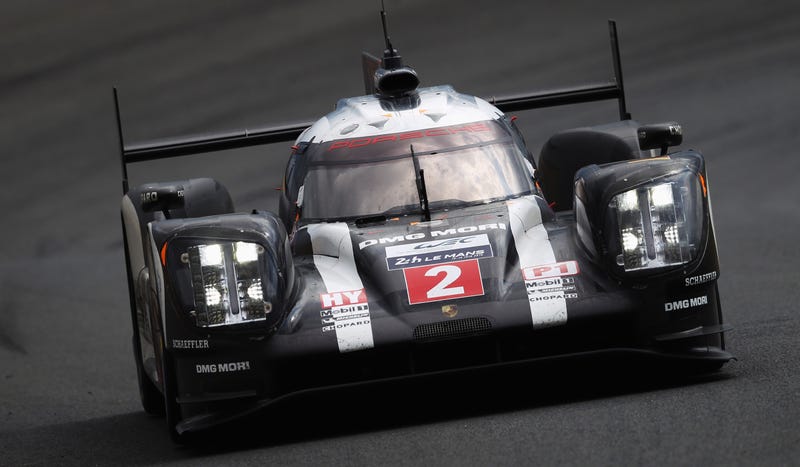 With three minutes and 21 seconds to go, the leading No. 5 Toyota TS050 that was on pace to take the win came to a halt in front of the pits, ceding the 2016 24 Hours of Le Mans lead to the No. 2 Porsche 919. It's an unbelievable end for a car that was so reliable for the other 23 hours and 50 minutes of the race.

The 24 Hours of Le Mans is a must watch, featuring some of the bravest and most talented drivers on the planet in some of racing's most advanced machinery. But it lasts for an entire day, and we're all crazy for even trying to watch it. Here's how to curbstomp your drowsiness and keep going anyway.

Holy shit! This Ferrari 458 Italia from JMW Motorsport burned like a... like a... like a Ferrari.
"I feel really abused by this," Don Panoz said about the lawsuit against former partner Nissan over the DeltaWing, a race car that surprised the racing community with its unique design and has since become embroiled in a messy public and courtroom fight over that design that's been more dramatic than the racing.