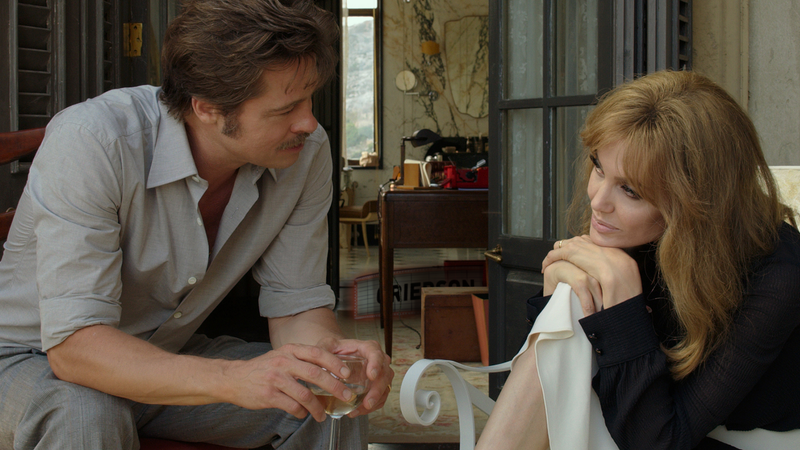 About seven months after Brad Pitt and Jennifer Aniston got married, The Onion ran the brilliant headline "Brad Pitt Bored With Sight of Jennifer Aniston's Naked Body." It was a perfect joke on a couple of levels, but the element of truth that's always stayed with me was the notion that even the most beautiful,…
1. Twelve Years a Slave is a devastating movie experience, one that will leave you shaking with anger. This is not an attempt to shed new light on the shame of slavery, or, heaven forbid, a winky postmodern re-imagining of slavery as a self-referential cinematic revenge fantasy. (After seeing Twelve Years a Slave,…
1. At this point, the zombie movie has gone through just about every permutation possible, from its low-budget schlock horror roots all the way into the world of comedy, faux-documentary, Western, even romance. The one thing we haven't seen yet from the zombie genre, at least until the release of World War Z, is the…
Over the weekend, Mike Tyson sat down for an interview on In Depth with Graham Bensinger. Tyson talked about how he used to go visit his then-wife, Robin Givens, for some sex while the two were in the midst of getting a divorce. One day, though, when Tyson arrived at Givens's house, he found that someone else had…
1. Killing Them Softly is a polemic disguised as a thriller, a series of scenes featuring various tiers of low-level gangsters shooting, talking, drinking, and complaining, unaware, somewhat blissfully, that they're all metaphors. (It's hard enough to be a gangster without having to walk around symbolic all the time.) …
You're not going to the movies on Labor Day weekend, are you? Hollywood assumes you aren't. Unlike Memorial Day or Independence Day or Christmas or even Martin Luther King Jr. Day, this holiday weekend is perennially stacked with losers, the films that the studios don't want to think about anymore. Labor Day has been…
The much-delayed Moneyball film finally pops into your area cinemaplex today, marking one of nerds' few victories in a September filled with Red Sox defeats. We take particular interest in this film, and not just because we've long yearned to see someone portraying Chad Bradford dance across the screen. Rather, it's a…
Brad Pitt says that Moneyball: The Movie is still very much alive and he would very much like to play Billy Beane. So world-famous actors with beautiful movie star wives dream about being nerdy baseball executives? [MTV]
Columbia has enlisted Sorkin, the sanctimonious West Wing creator last seen making Ed Asner say "Macau" over and over, to write a draft of the star-crossed Moneyball script. Such waste. Such inefficiency. Somebody could write a bestselling book about this.
The Sony Pictures executive who pulled the plug on Moneyball says that Steven Soderbergh changed the original script because he didn't want anything in the movie that didn't actually happen. So Billy Beane isn't a sweaty, foul-mouthed, Hooters waitress slayer?
Break out the baseball puns! Columbia has dropped Steven Soderbergh's Moneyball adaptation like an overvalued, arbitration-eligible pitcher after a career year. Why, it's as if producers made a running, 20-foot backhand flip to cut down the movie at the plate.