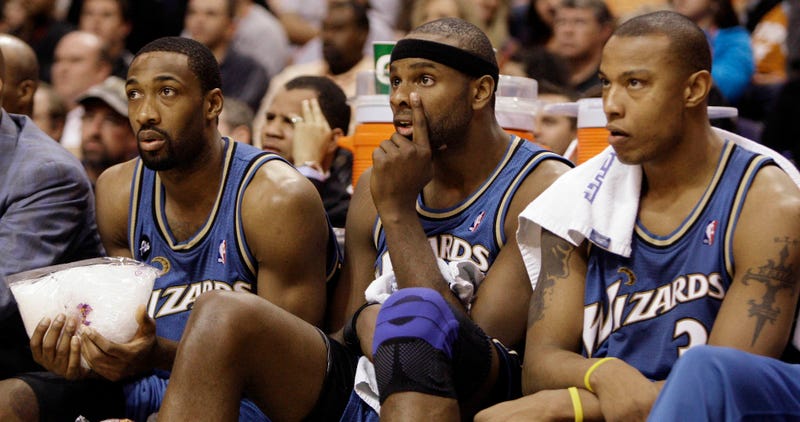 Caron Butler's recent account of the infamous incident in the Wizards locker room in 2009 involving Jarvaris Crittenton and Gilbert Arenas and one-to-five guns continues to make waves. The Washington Post ran an excerpt from his new book that provoked Arenas to write an rambling Instagram rebuttal to Butler, which he…
The other day the Washington Post ran an excerpt from Caron Butler's forthcoming book, which includes his telling of what happened in the Wizards locker room almost six years ago when Javaris Crittenton pointed a gun at teammate Gilbert Arenas.
With first place in the West on the line, the Staples Center was as raucous as its been for a non-Lakers game in many, many, many years. (Many.) Caron Butler did his part, nearly forcing a turnover from Kevin Durant in the corner, and then sneaking in behind Serge Ibaka to land this swat block. It would have been…
Remember LenDale White losing 30 pounds by cutting out tequila? This is like the PG-13 version of that. Butler has shed the pounds by giving up his favorite faux-edgy, marketed-to-tweens soda.