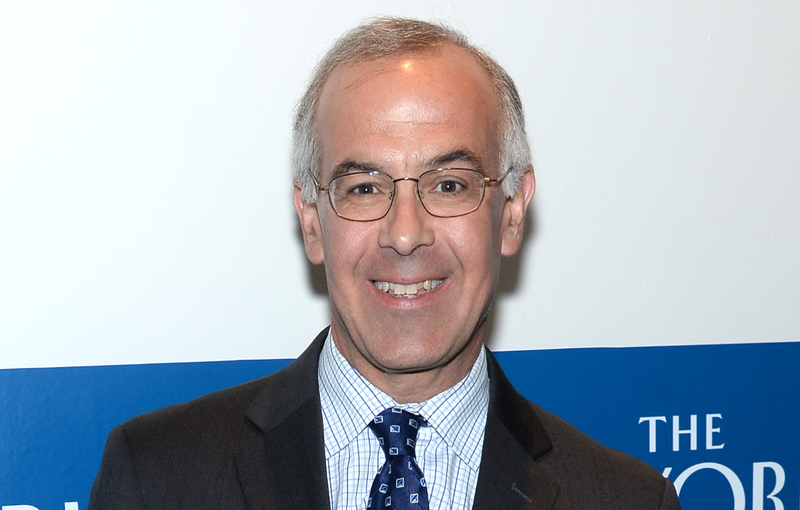 In the abstract, David Brooks's choice to begin today's Times column about the assorted Trump/Russia investigations with the following isn't necessarily a bad one.
I mean obviously the first and most important point is: Mazel tov! After a few years of harrowing personal crisis for America's Foremost Moral Decay Diagnostician, our boy David Brooks has at last found love, and gotten married (to his 23-years-younger former research assistant)!
What number of sentences do you guess is sufficient to positively say that David Brooks has failed in the stated purpose of his New York Times column?
Bill Simmons this week mused on the fate of Dwight Howard, who appears to be the NBA's equivalent of plutonium: a potential world-beater but perilously radioactive. To characterize the gap between Perceived Dwight Howard and Actual Dwight Howard, the founder of Grantland and ESPN spittling-head did something very Bill…
"The moral ethos of sport," writes New York Times op-ed columnist David Brooks today—and let's pause right there for a word of professional advice: if you use the word "sport," you should not be writing about sports, unless you are British and you also write "maths," in which case you may write about "sport" but we…
We missed it over the weekend, but our man Pierce found this little turd of cultural intellection dropped by the Upmarket Jeff Foxworthy. Here's David Brooks responding to host David Gregory on Sunday's Meet the Press (if you're unfamiliar, Meet the Press used to be the Buffalo Bills pregame show). Their subject is…
Other than the fact that Upmarket Jeff Foxworthy somehow believes there was once a time of chivalric amateurism, and other than the part where he relishes the supposed irony of lefties advocating capitalism-friendly reform (Saul Alinsky and Marvin Miller would like a word) and also the part where he writes, "College…
"Joe DiMaggio didn't ostentatiously admire his own home runs, but now athletes routinely celebrate themselves as part of the self-branding process," writes Upmarket Jeff Foxworthy, who, in addressing the Tucson shootings, trains his surveyor symbols on our national immodesty. Any thoughts, Babe?
I'm sorry, somehow we missed this bit of intellection from the Upmarket Jeff Foxworthy, David Brooks: "How do you construct a rich versus poor narrative when the rich are more industrious?" he mused last week ... about Butler-Duke.