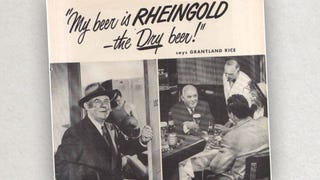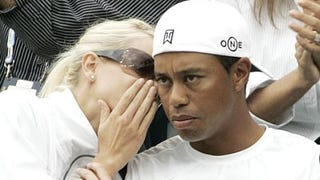 Here we go: "Tiger Woods did not suffer facial lacerations from a car accident. They were inflicted by his wife, Elin Nordegren — according to a conversation Woods had Friday after the accident." And when he tried to get away...
Bill Simmons muses: "Part of me can't shake the temptation of being the underdog again — like, launching my own sports site, hiring some talented writers and designers and trying to compete with the big guns." [Huffington Post]
This segment is called "The Learning Curve" where you, young blog proprietor, will get a link to your new site on Deadspin. Any and all questions you may have about being a successful blogger will (hopefully) be answered.
If the English language isn't yet universal, then the verse of sports should be. I've never understood, then, why it is that I can't comprehend a word of 19th-century British newspapers.
So says the Phoenix PD. The Mercury guard blew a .17 and was going 55 in a 35 on the night she was pinched. She's pleading not guilty to any and all "extreme" DUI charges. [SI/AP]
The next time I'm hacking away on my local muni, I'm going to pretend like I'm snowboarding, because that's what Italian golfer Giulia Sergas does. Imaginary frostbite nipping at my windwhipped nose, I'll fit right in with the LPGA.
So the new commenting system is live. Please hop to the bottom section and test it out. I'm sure there will be kinks, complaints, confusion and minor chaos. Feel free to contact bugs with the real boners.
When Anna Kournikova came to Washington rocking a diamond as big as the Ritz, a freelance photographer congratulated her with a "Mazel Tov!" Kournikova's response: "I am not Jewish. Can't you see my cross?" Oy vey. [Washington Times]
Even in 1909, women-watching was the true appeal of a Princeton-Yale baseball game — especially for the venerable newspapermen who chronicled the "rattling good" game. [The Sexist]