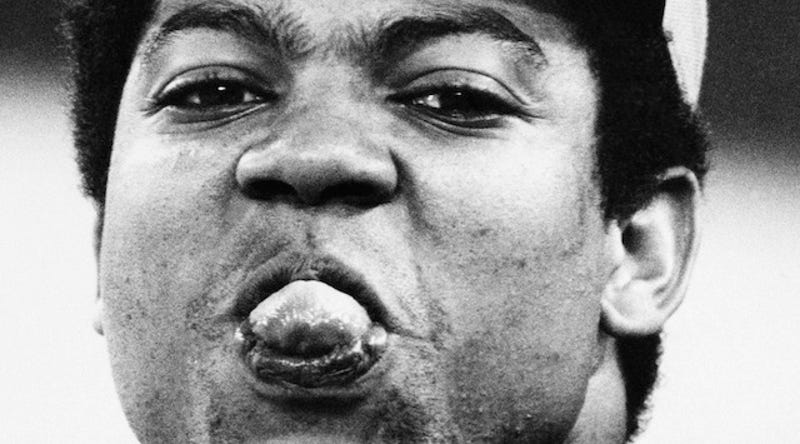 We're big fans of Dock Ellis, obviously, so we enjoyed this latest animated short, narrated by the man himself and excerpted from Donnell Alexander's Beyond Ellis D. Honestly, listening to Dock Ellis talk about drugs, cheating, and Gaylord Perry is almost as much fun as listening to Vin Scully talk about anything.
Our man Donnell Alexander has re-released Beyond Ellis D, his iPad book about the life and times of Dock Ellis, with a new prologue addressing Biogenesis. Re-read the excerpt from last year if you'd like, then check the whole app out. [iTunes]
The video above is "Superfly Spitball," an animated short that grew out of the same interview—conducted by Donnell Alexander and Neille Ilel—that gave us Dock Ellis & The LSD No-No. Animated by Heidi Perry and co-produced by Thor Swift, the short will appear in a forthcoming iBook, Beyond Ellis D. For much more,…
Dock Ellis died in 2008 from cirrhosis of the liver. He was 63. In the years since his death, with a new generation of baseball fans (and drug fans) discovering the tale of the 1970 no-hitter he pitched with a head full of acid, his popularity has only grown. That story was woven into the fabric of internet lore…
Warning: The above video depicts dangerous and risky behavior. Deadspin discourages the behavior depicted therein. Deadspin must insist that no one attempt to recreate or reenact any activity performed in the video. Reliance on or activity based on any information provided in the video is solely at your own risk.
The man who famously threw a no-hitter while high on LSD passed away, at the age of 63: "It's a tremendous loss to the family," [wife Hjordis] said. "He's been struggling for about a year with the end stages of liver disease." [ESPN]
You thought it was funny — or perhaps just disgraceful — when Pete Rose started signing baseballs with "I'M SORRY I BET ON BASEBALL: PETE ROSE." But Dock Ellis (as Dock Ellis tends to do) one-ups Pete with his own unique way of branding memorabilia.