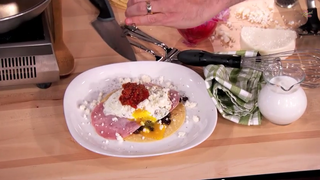 Every morning, the fine folks at Sports Radio Interviews sift through the a.m. drive-time chatter to bring you the best interviews with coaches, players, and personalities across the sports landscape. Today: we would like to categorically deny these pernicious, unfounded rumors.
Parker filed for divorce yesterday from his wife of three years. Spurs games just became less interesting, if that's possible. [TMZ]
Is there a better Christmas present than a freshly wrapped copy of Tony Parker and Eva Longoria lip-syncing along to "Summer Nights"? Actually, no. I don't believe there is.