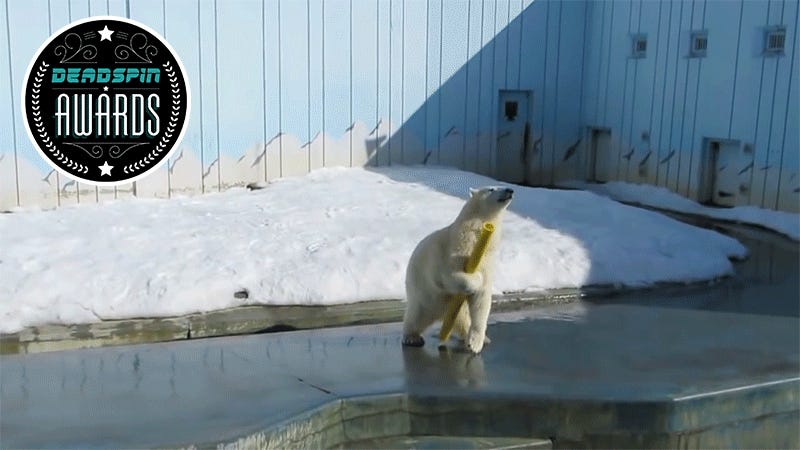 The Deadspin Awards are in July, and we need our readers to decide the winners of these prestigious honors. Today, we ask you to help us determine the answer to an important question: Who is the best bear of them all?
Sorry, I can't hang out this weekend. I'm going to Yellowstone to get some R&R at this very cool spa for bears.
We're usually not so keen on people trying to get real cuddly with a bear, because wild bears are dangerous as hell. But here we have big bear buddy who was born in captivity, and seems totally down to snuggle:
Here's a bear just enjoying his day, treating himself to a nice back scratch on a big tree that is perfectly suited for back scratches (those aren't as easy to come by as you might think). Just when he was about to leave and get on with his day, something caught his eye. Waitagoddamnminute, is that a donut? Fuuuck…
There's nothing else that really needs to be said here. If you want to see more pictures of Jet Ski Bear, snapped by Graham Morrison of Morrison Guide Service, head on over to the Alaska Dispatch. There's a pretty good photo of Jet Ski Bear's mom tearing apart a fish.