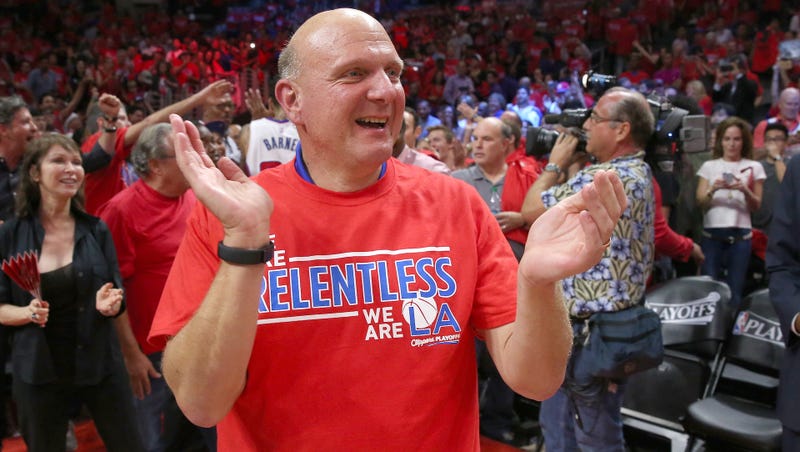 Clippers owner Steve Ballmer is one of the richest men in the United States, with an estimated net worth north of $27 billion. He was one of the very first Microsoft employees, and he worked as the company's CEO for 14 years before stepping down and buying the Clippers in 2014. As an ultra-rich, recently retired guy…
You can now add the Labor Department to the growing list of US government agencies where workers are speaking out against their new leadership.
The Department of Energy (DOE) is a Cabinet-level department in the United States government, created in 1977. It is a descendant of—and consolidates the functions of—several predecessor agencies, among them the Energy Research and Development Administration (ERDA), which was itself a descendant of the Atomic Energy…
Having a new baby sounds, to put it lightly, terrifying. I imagine this is especially true at first, when particularly helpless infants are sent home with necessarily inexperienced parents. Baby-wise friends and family members can help, but it's still pretty dangerous to put a total neophyte—like you, for example—in…
Can a facility that has inspired global conspiracy theories be designated a World Heritage Site? If so, that might be the only way to prevent the shutdown of the High Frequency Active Auroral Research Program (HAARP) in Alaska, which studies the ionosphere—or creates lethal hurricanes—depending on whom you talk to.
The government's bailout of our collapsing financial industry continues apace—you got your check, right?—but now that these companies are playing with our money, suddenly everyone is an expert. Some are suggesting that maybe the reason these firms are in trouble is because they like to waste money and that if we give…