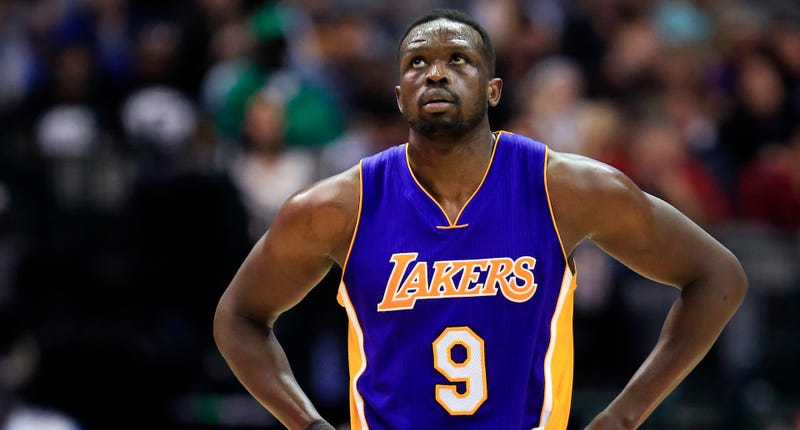 Lakers forward Luol Deng was born in what is now South Sudan, and had to flee the country during the Second Sudanese Civil War. He and his family became refugees in Egypt, where they waited for five years before being allowed to emigrate to the United Kingdom. After last night's game against the Nuggets, Deng shared…
The NBA is consulting the U.S. State Department for information on what to do for players who may be affected by President Donald Trump's executive order banning immigration from seven predominantly Muslim countries—which is being enforced against those with green cards or with dual citizenship.
The sweepstakes to see who loses the NBA Finals, a.k.a. the East, is looking, in the very early going, like someone other than LeBron James could emerge for the first time since 2010. The Pistons gave No. 1 seed Cleveland all it could handle in the matinee, making 15-of-29 threes and playing the Cavs tight until…
When Atlanta Hawks co-owner Bruce Levenson announced Sunday that he would be putting the team up for sale, conspiracists, not entirely convinced by a story involving Levenson volunteering to the league office that he'd sent a racist email, wondered when another shoe would drop. Well, here it is.
The Cavs have traded Andrew Bynum, three future draft picks and the right to swap picks in 2015 (1-14 protected) to Chicago for Luol Deng. The Bulls are expected to waive Bynum before his $12 million contract becomes guaranteed on Tuesday. Deng will be an unrestricted free agent following this season.
This may end up being the defining image of the Chicago Bulls' season, which has seen the team struggle to hold itself together with spit and glue while somehow making a playoff run.
Indiana's veteran forward Jeff Foster told the Indianapolis Star this week that he knows he'll be considered the "villain" after a series of hard fouls against the Bulls in the first round. The video above gives an idea of what he's talking about; he's yoked Derrick Rose a couple times, in Games 1 and 3, and landed…