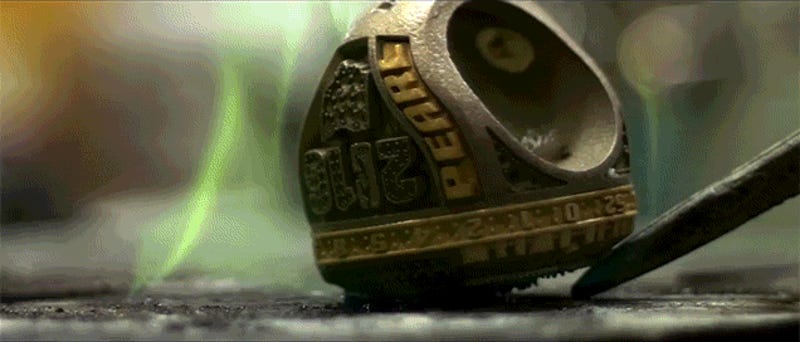 When you win a championship as a professional athlete, you get a ring. But it's not a normal ring meant for normal humans with normal fingers. No, championship rings are enormously gaudy boulders with, like, a million diamonds set in a very specific way because it represents winning or something. The excess is…
Here's something fun from Thursday's Lightning-Stars game. Dallas forward Jamie Benn worked his way through the neutral zone while sliding on his knees, stood up, and passed the puck to teammate Patrick Eaves. Eaves didn't score, but it's still a cool little highlight from Benn.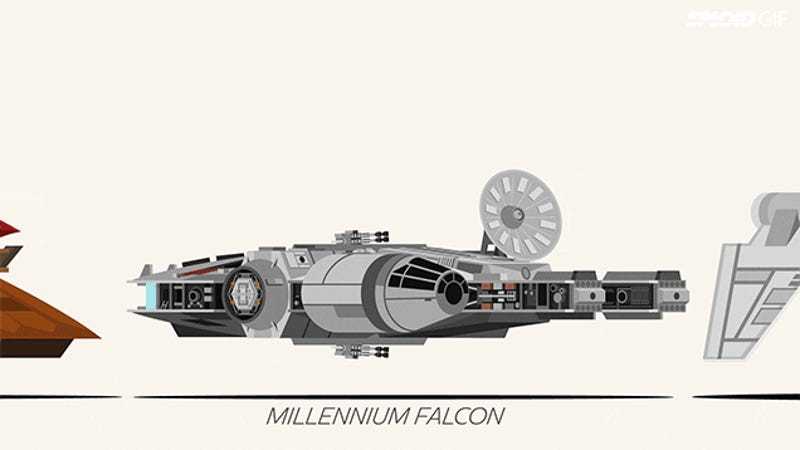 One of our favorite artists, Scott Park, illustrated the spaceships and vehicles in the original Star Wars trilogy to scale and it's just so good. You get to see how a Stomtrooper compares in size to a Tauntaun to an X-34 Landspeeder to a TIE Fighter to the Millennium Falcon to the Death Star and everything else in…
With Mike Moustakas facing an 0-2 count in Wednesday night's game, Fox Sports Kansas City announcer Ryan Lefebvre claimed that the Royals third baseman would not only get a curveball from White Sox pitcher Jose Quintana, but crush it for a home run into Kansas City's bullpen. "He's gonna sit on a hanging curveball…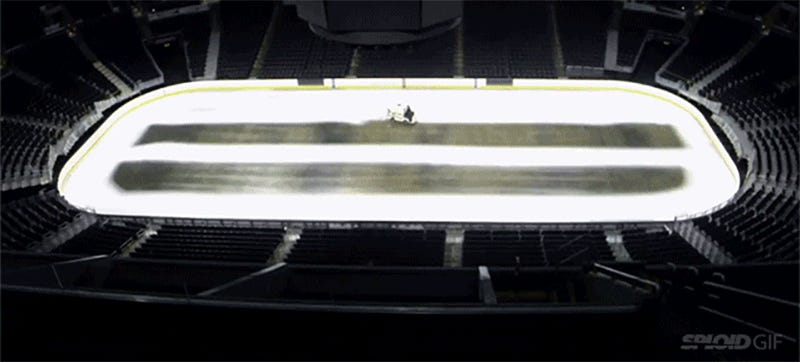 Here's a glimpse of the process of how an NHL arena turns a concrete slab into an official ice hockey rink. It's footage from the Staples Center in Los Angeles, a place that's hard enough to get water (let alone ice). The process of putting the ice rink together is quite quaint, it involves string and paint and…
One creative Blue Jays fan edited together every team home run (through Aug. 26) and set it to Johnny Cash's version of "God's Gonna Cut You Down" for an oddly captivating compilation. You'll find something new to watch with every viewing.
If you are like me and often wonder how that thing you are drinking is made or what's exactly in it, this interesting infographic will help you figure it out. It shows how the different countries in the world prepare their most popular alcoholic beverages and what ingredients they use.
The San Francisco Giants had one bright spot as the Dodgers drubbed them 17-0 last night. Manager Bruce Bochy and pitcher Brett Bochy became a fun piece of trivia after a pitching change in the sixth inning. Brett's major-league debut marked the first time in MLB history that a manager called for his son in relief.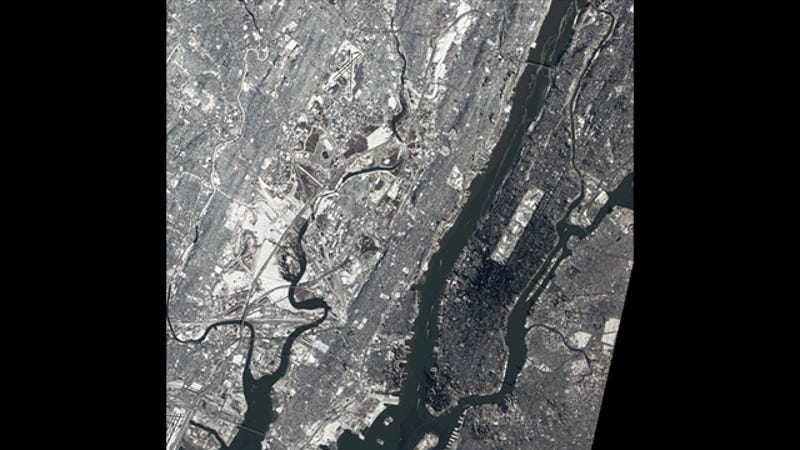 Every major league ballpark is different; but just how different? This is a neat little look at their neat little quirks, and how they measure up to each other. [Snippets]