One of the nation's most powerful political lobbying organizations is taking on the country's most popular professional sport.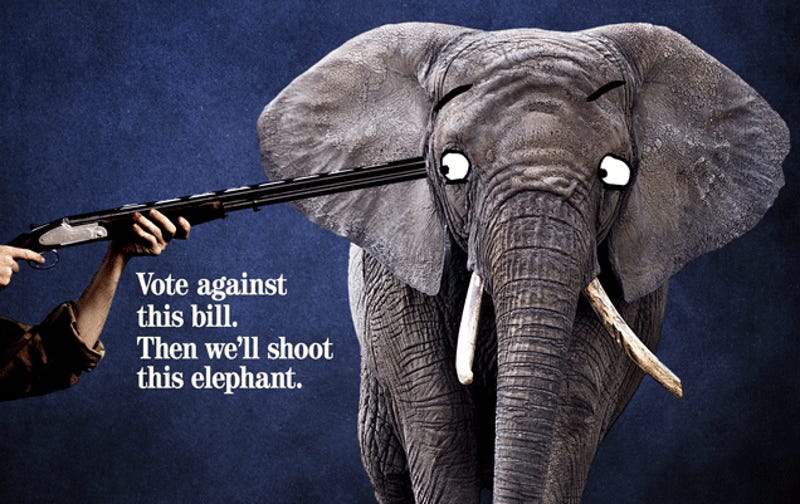 A couple of weeks ago, a group called the Elephant Protection Association (EPA) sent an email to a Maryland woman with elephant-hugging tendencies after she'd registered for membership online. There was an important measure coming before the General Assembly in Annapolis, HB713, which would restrict the sale of…
NBC Sports Network is dumping the show that featured a guy shooting an elephant in the face. The show—hosted by NRA lobbyist Tony Makris—isn't being canceled for that episode with the elephant shooting, exactly (though that didn't help). Instead it's because Makris compared his critics to Hitler earlier this week. He…
Of course he does. Tony Makris, the gun-humping NRA lobbyist whom we last saw on the NBC Sports Network shooting an elephant in the face, has recently been dealing with some people who are critical of his decision to shoot an elephant in the face. To Makris, those people are just like Hitler.
For several years I worked for the now defunct ESPNOutdoors.com and on a number of ESPN Outdoors TV shows. A couple of times a year the website would cover these massive annual trade shows that affected hunting, and we'd descend on giant convention center halls in Orlando and Las Vegas that were packed with camo and…