Damnit, Kevin, you got so close before your horniness undid you.
Somewhere in this chaotic scramble to end the Brown-Bryant game tonight, Bryant freshman Ikenna Ndugba lost his handle on the score of the game. With 12 seconds left, Nisre Zouzoua nailed a fadeaway three to give Bryant a one-point lead. Brown drove down the floor with urgency and Tavon Blackmon slipped in for a…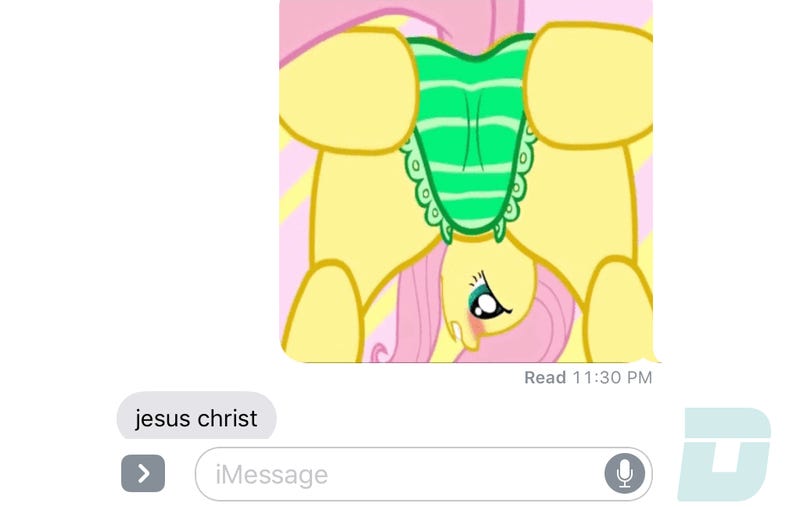 Did you update your phone to iOS 10 recently? I sure hope not—it's a goddamn nightmare. But for those of you that didn't heed my warning, should you decide to search the default (default!) GIF library for the word "butt," you'll find a sultry My Little Pony doing what no My Little Pony should ever do.
Les Grobstein, overnight host for 670 The Score, is a sort-of legend in Chicago, not just for his encyclopedic knowledge of area sports but for being, basically, the real life Oscar Madison. (See this great old Ben Joravsky piece, which among other things details how Grobstein got the infamous Lee Elia rant on tape,…